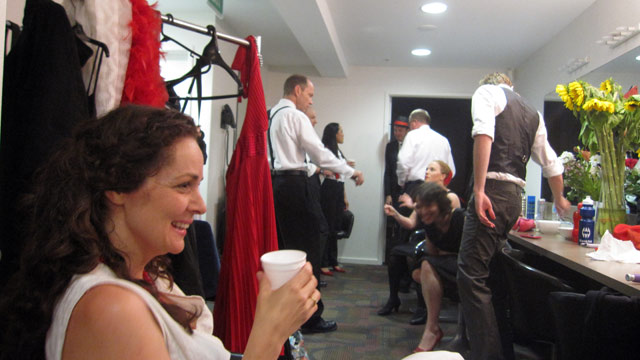 So as you know I have recently been in a play – a wholly improvised play – at Subiaco Arts Centre, and Saturday night's performance took me back to an audition I had when I was about 15.
15 and NEVER been kissed.
In the audition piece I had to kiss my lover.
WTF
Well having NO experience in the matter – such an innocent – I delivered a rather chaste little kiss on the lips of this much older man.
No no no! Said the director…
Kiss him like you mean it!
Needless to say I didn't get the part.
Now, you would think, me being much older and more experienced in the way of kissing, if the situation were to happen again I would be fine.
I know what to do right?
Well the other night I watched my fabulous colleague – one who can actually act pucker up and ravish all the leading men – boy can that girl deliver a believable snog.
And she says to her on stage lover that he has to do the same to me.
Maybe I would have been less apprehensive had I no warning.
This poor boy, twenty years younger than me then has to kiss me and I…
!!!
I don't know what to do.
I am 15 again.
As awkward as a teenager on her first date.
Luckily I have a blue feathered fan to hide behind.
A shame really.
It's not often one has the legitimate opportunity to snog a young man…
Despite my parents sitting in the front row, I really should have taken advantage.