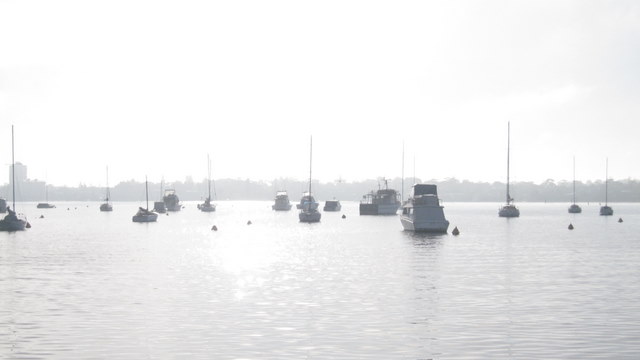 I love the dreamy light in this photo.
In real life the sun glinting on the water and the fog was blinding and without sunglasses, painful.
But it was a beautiful morning to walk along the river and think of nothing except for camera angles.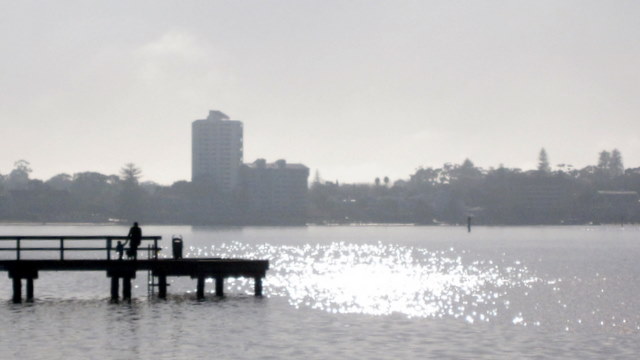 I boosted the contrast on this photo so you can see the figures a little more clearly… but it loses the dreamy quality.
What do you think?
Less contrast?