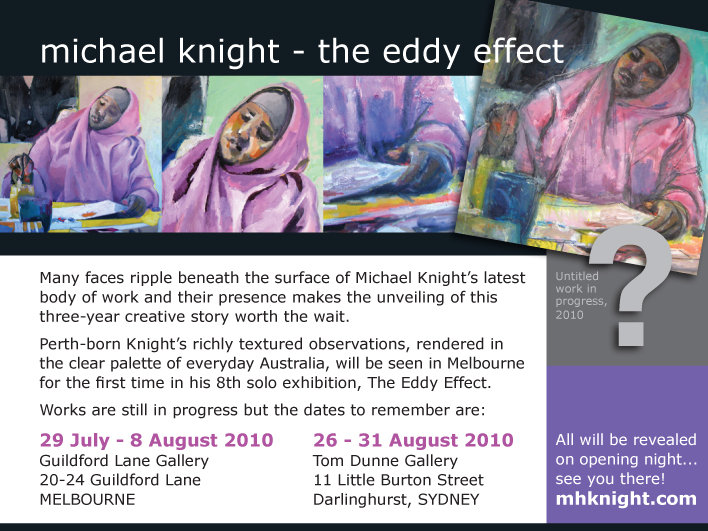 So last night my baby brother's exhibition opened in Melbourne.
If you live there – maybe pop along.
More info on his Facebook page and webpage.
I'll be going to the Sydney opening (I think) and I can't wait.
I'm hoping to get a few pics from the opening but in the meantime check out this cutie from the publicity shots: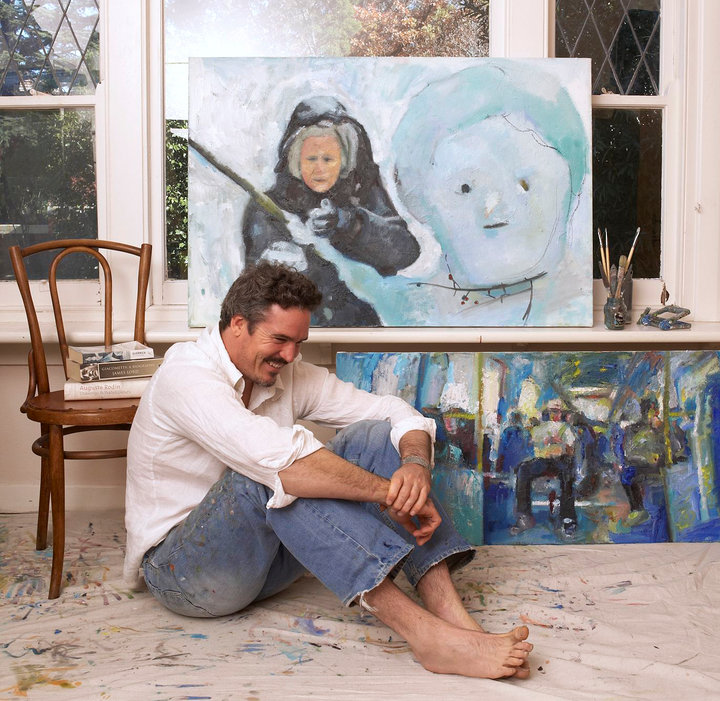 The woman in the painting is my mum.
Exhibitions are such hard work and I admire my brother and his fiancée for the hard slog.
Best of luck guys and see you in Siddeney!