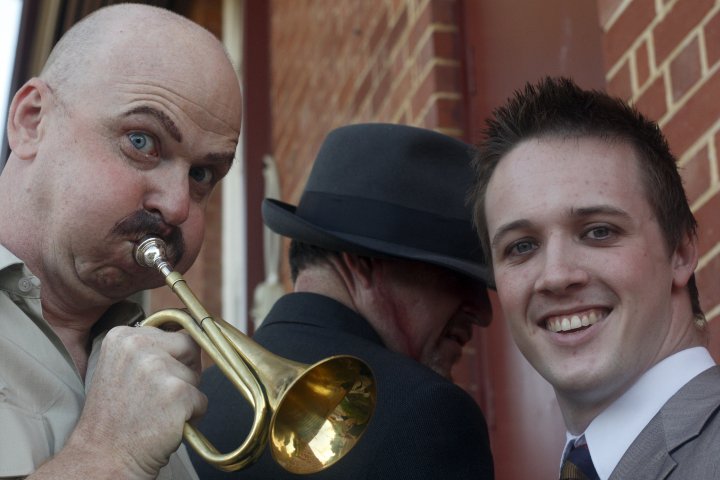 Only a month to go before the opening night of Arsenic and Old Lace, the play Groover is appearing in at the Midland Junction Arts Centre.
Four weeks to find out where that actually is!
Groover is the one with the bugle.
Scripts are already down and the group are doing full run throughs which I think is pretty impressive.
And I'm learning new phrases…
Like "speedlining".
Or at least I think that's what it's called.
Where you go through the script at speed without the actions just to get the words down.
It also apparently has something to do with logging and is a brand of spray on ute tray liner.
I'm pretty sure Groover isn't going out at night for a spot of logging.
His hands are too soft.
Anyway I've booked out tickets and – no pressure darl – but we'll be there in force!
If you'd like to join us – you can book here.