I'm very excited.
You see this guy…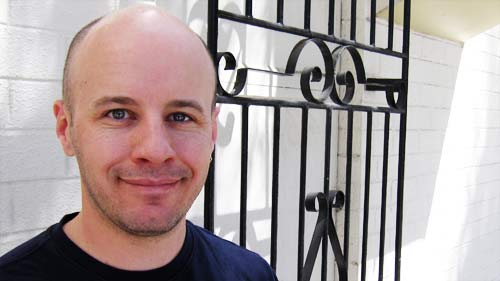 His name is Sean.  He's a PhD student in Archeology at UWA.
He's studying convicts in WA.
And he's going on a field trip next year.
And (this is the exciting bit) I'm going with him to help!
Before I met Sean all I knew about convicts in WA was that we started as a free settlement in 1829 (my ancestor arrived in 1830) and we decided to accept convicts in 1850 for about 20 years.
Actually, that's a pretty good summary of what IS known about convicts in WA.
Turns out there hasn't been a lot of study done on them.
For a start it's not been something WA has been very proud of, even though some of our most beautiful buildings were built with convict labour – Government House, The Cloisters…
And also the rest of Australia weren't that keen on us taking convicts – they'd more or less stopped around 1840.
Of the 9700 men transported (no women) we only have the stories of about 12.
Sean's project is to try and find out more about their lives.
He's keen to explore what relationships they had with local women, both free settlers and Indigenous.
What it means for me is (hopefully) I can record some stories for work and also get involved in the process of archeology.
Yes, the dirty, dusty, back-breaking world of digging up stuff.
I can't wait.
Hand me that sieve Sean!
No doubt I will bore you senseless over the coming months but I hope together we will both learn some interesting new stuff about our history.
Oh and by the way… the Baldrick reference will no doubt be picked up by you if you're a fan of Blackadder and Time Team.