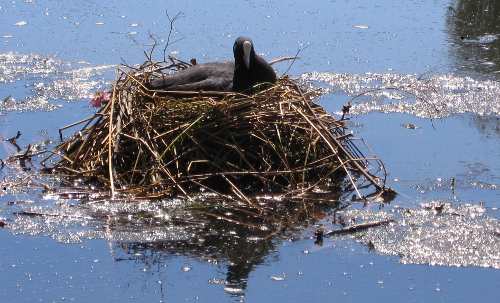 I went out to lunch today with a couple I don't know that well but am getting to know better.  He is a great networker!
Anyway on the way back to work I spied this bird who has made a nest in the middle of the artificial lake on top of a sculpture.
You can't see the sculpture, but it is one of a series of turtles.
Enterprising.
But what I love most is the touch of class.
An everlasting woven into the straw.
Cute.