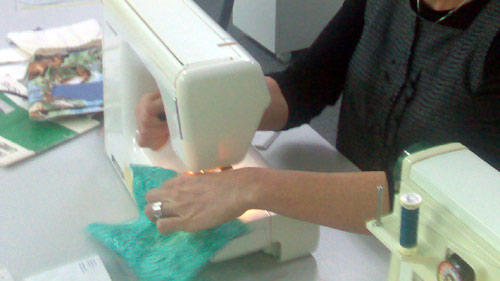 You know, I have a pretty busy life.
I work full-time, I run a household, I walk four times a week (well, I will be), on Thursdays I go to sewing lessons (see photo), I blog, I listen to several podcasts, I read books,  I talk to my husband and kids, I watch TV and I sleep.
I really don't have time for an addiction.
But I have one.
And it's serious.
I just can't stop playing sudoku on my phone.
Heeeeeelp!