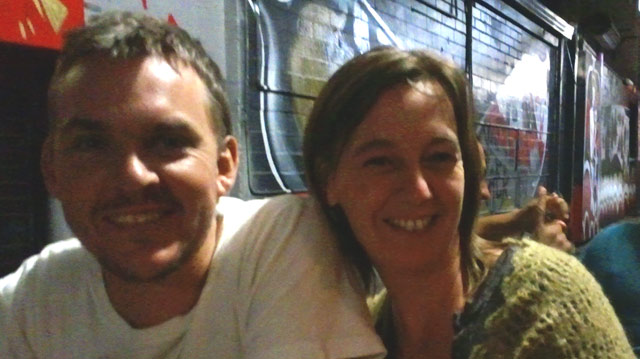 I discovered a new bar in town last night.
A bar that made me feel like I was in Melbourne.
Maybe it was the street art vibe…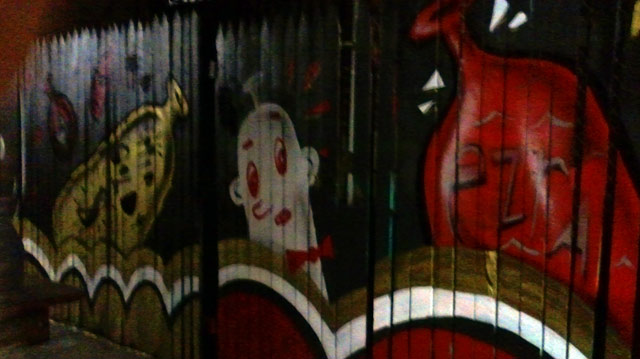 Maybe it was the fact I was out on in Northbridge with friends for the second night in a week.
Ezra Pound was of course a famous American poet at the turn of the previous century – I'm not terribly familiar with his work – a quick read of Wikipedia makes me think he wasn't all that pleasant a chap – although in his favour he did convince people to publish one of my favourite poets – TS Eliot.
Do not move
 Let the wind speak
  that is paradise.
Let the Gods forgive what I
  have made
Let those I love try to forgive
  what I have made.
— from Canto 120, Ezra Pound
Loved the exposed brick, the couches and chairs inside, the outdoor seating, the decorated fence.
I missed it completely the first time – it's down a little alleyway just a few doors down from The Bird on William Street if you're heading towards the Brass Monkey.
Oh and speaking of monkeys… or rather Great Apes… we had a very lively discussion of the play we'd just been to see at
The Blue Room – Wish
.
If you've read the book by Peter Goldsworthy you'll know why.
When JJ – the hearing son of deaf parents – agrees to teach Sign to the mysterious Eliza, he embarks on a voyage of discovery that takes him to the outer limits of language, science, nature, ethics – and love.
For me the play was about living in two worlds but fitting in in neither.
And it also raised the question:  Does love justify your actions?
I'm not sure it's the get-out-of-jail-free card that the romantics would have us believe.
Have you read the book?  Seen the play?
What do you think?