It's finished.
Total cost $59.60 – I had to buy some more thread – although if I use the pattern again, that cost will go down slightly. 🙂
I'm wearing it to work today and getting lots of nice comments. 🙂
So here's how it turned out in pictures…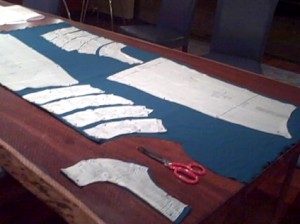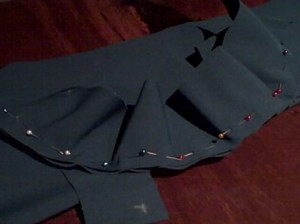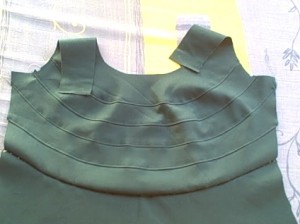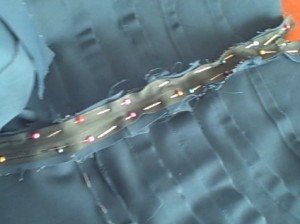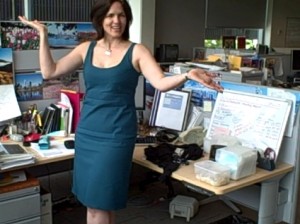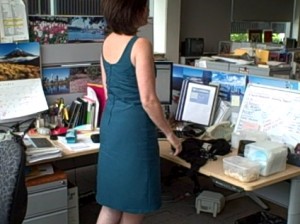 It's not perfect but for my first dress I'm quite happy with it.  It fits really well.
I used that hemming tape – it's like double sided iron on interfacing – so easy.  And I might go back and use it around the neck line to hold the lining in place.
The pattern (Burda 7854) though a little fiddly was easy to follow and when I was patient enough to baste first and do all the right things I didn't have to unpick… there was a bit of unpicking!
Anyway now that's over I have three work dresses in my wardrobe (two to go) and time to follow up on my HASAY exercise which has sadly fallen by the wayside a bit with the birthday and all…
By the way – for all HASAY members who work – I've got a great idea to share with you so come back soon!