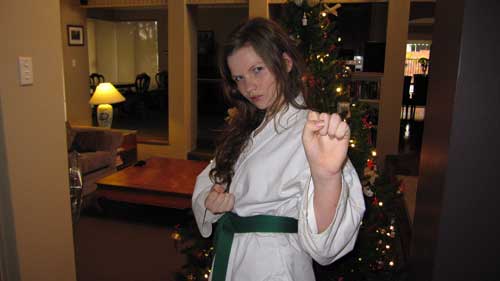 Scary huh?
Only three belts away from a karate black belt.
Dippity refused to let us watch her grading.
Apparently we would have put her off.
I think she was more worried about us embarrassing her.
Well we did threaten to cheer on the sidelines…
It is our job after all,  as parents, to embarrass our children whenever possible.
😉
So we went down the pub and had a beer and talked about her instead.
We're very proud.
Just don't let her know that.