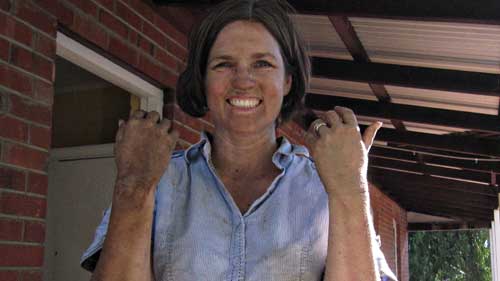 Well I'm back home after my archaeological adventure, and I'm so glad I went.
We might still be arguing over what that structure is that we found… maybe a cookhouse (there were lots of bones), maybe a privy – probably only further excavation will tell… but what we all came away with was a great experience and new knowledge about our convict past.
For me it was a crash course in fieldwork, and it turns out I'm a pretty good measurer – that is taking the measurements for the planning on graph  paper (hell on the knees).
So without further ado – more photos… and I'll put the rest on Flickr for the really keen. 🙂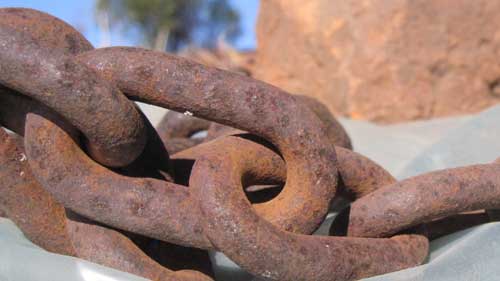 This is convict era chain that was found under a tree attached to some more modern chain.  Apparently the simple links give it away.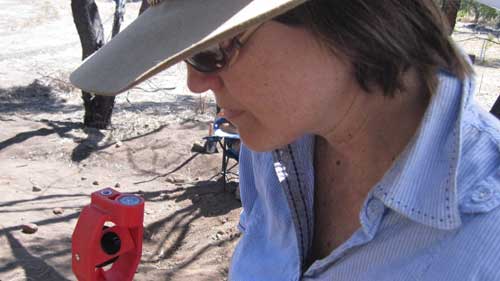 One of the jobs is to survey the site… one person mans the Total Station unit, the other holds this stick steady by making the bubble in the top stay in the middle.
This is me demonstrating "bubble face".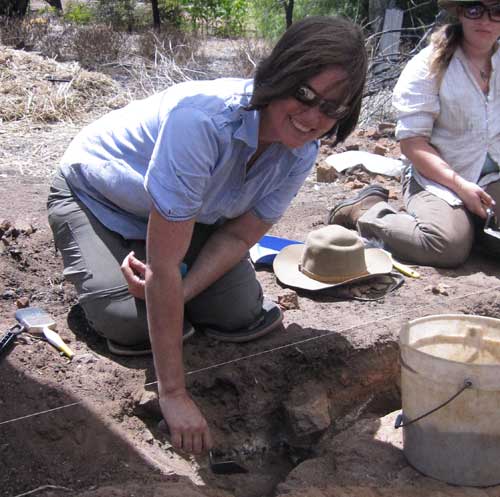 Archeology in action.  The tip of my trowel is pointing towards a clay pipe buried under an exposed brick.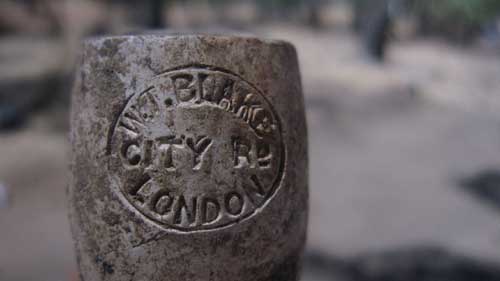 The nice thing about the pipe was the stamp on it – which shows where it was manufactured.
And the fact it still had part of its stem attached.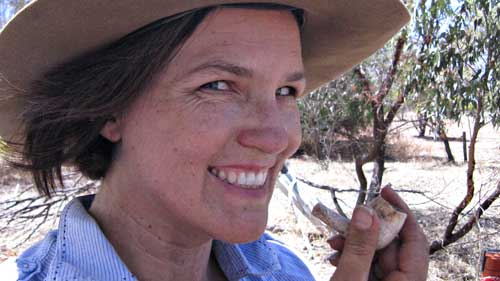 Which meant we could do a few poses before bagging it.  We wanted to keep the soil inside in case there was still some resin to analyse.
At the end of our dig we took some final photos but the glaring afternoon sun made it difficult.
Umbrellas were used to provide shade.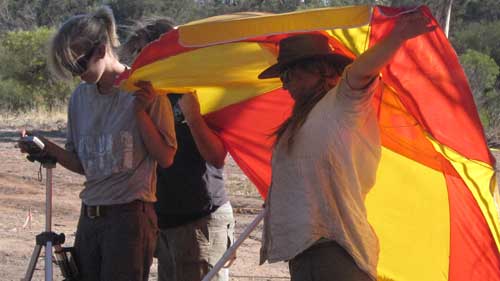 And here's our team.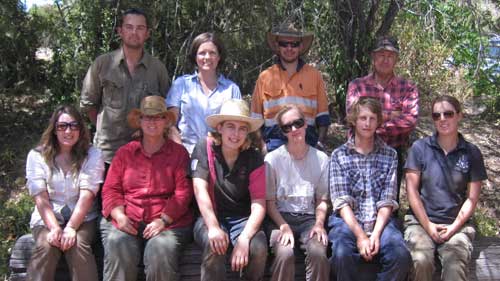 I'm looking forward to reading the report and seeing how Sean's project changes on the basis of the dig.
I've come to appreciate that archeology is not all giant spiders and glittering artifacts and that pleasure can also be gained by finding foundations.
Videos to come too… eventually.
At the moment all I can think about is my nice soft bed.