Name Voyager is a fun web-gadget. You just type in your name and the wizard tells you how popular it's been over the ages.
So my little family in order of number of times the name was used per million babies born today:
Cellobella!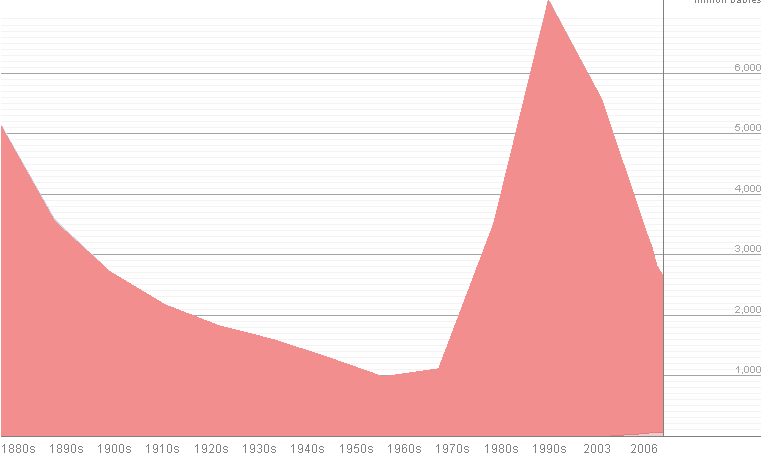 Ranked in the top 25/1000 in 2006.
Then Hugamuga: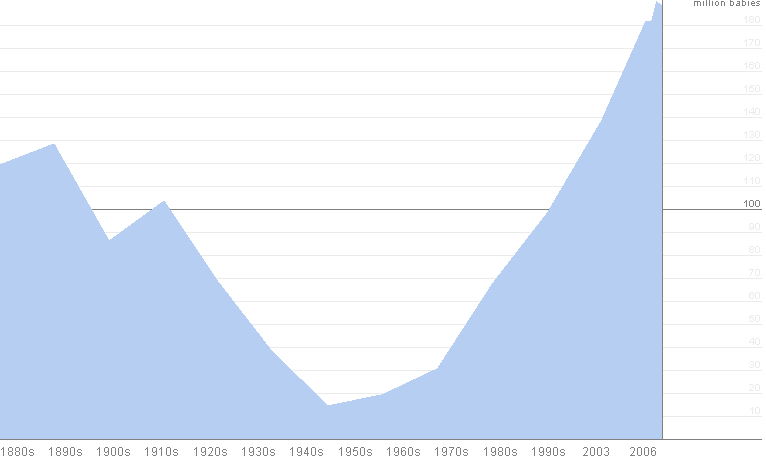 No 371 in 2006.
This is Groover: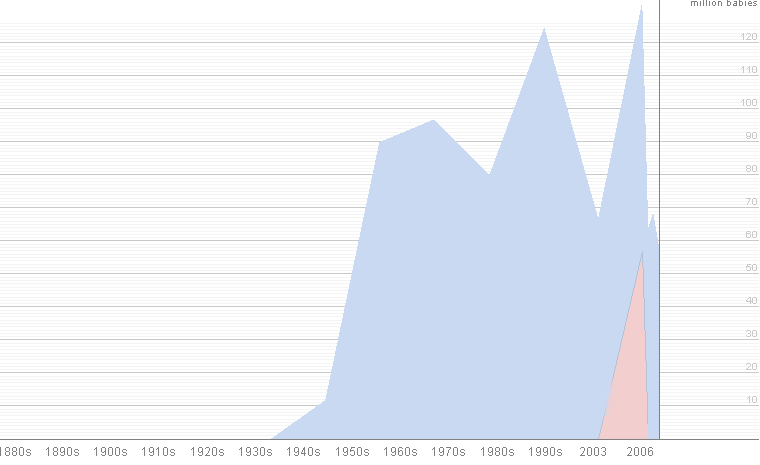 Ranked 826 in 2006.
And finally Dippity: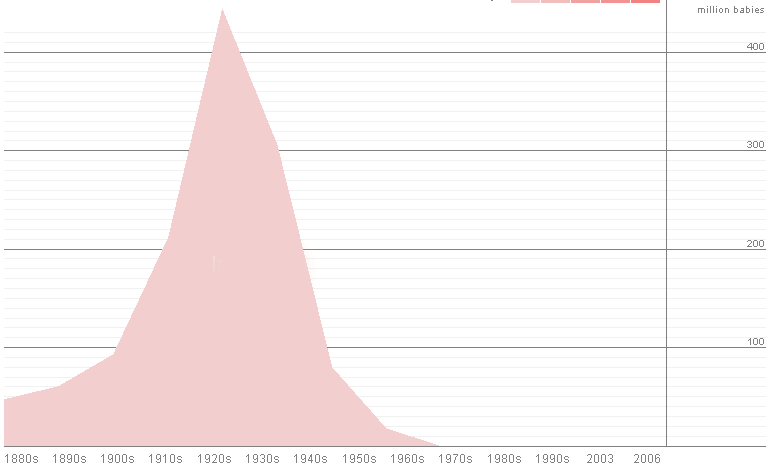 Not in the top 1000 since the 1960s.
Emily is the most popular girls' name in 2006, and for boys? Jacob. The lists.
Naming trends… did you know that hundreds of babies are named "Unique" in the US every year? Poor darlings.
Warning: This is a BIG timewaster!