So last weekend was the weekend of the Bunbury Regatta – the first regatta in the Rowing WA calendar.
UWA Rowing decided to hold a camp – for the purposes of bonding primarily with a bit of a training day on the side.
It was well planned. Food was to be shoved down teenage throats to avoid alcohol overload. We were going to discuss goals, meet some of the other people who you normally don't row with, staying at some cottages near Wellington Dam. Sounded fun. The masters women sounded keen on Bunbury. I paid my money.
Unfortunately they were keen on racing. Not keen on a camp out with a bunch of uni students. I was on my own.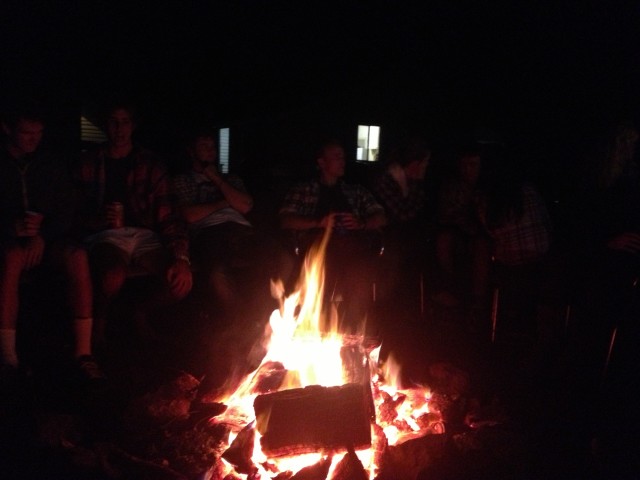 The campfire was seriously good.
Luckily a couple of the masters men came down so I wasn't the only old person there… well I was still at least 10 years older than the masters men but that's better than 25 years older no?
The plan didn't quite work out. The captain's car – which contained the food – broke down. People started drinking at 3pm and by 7pm were not in a good way.
Still it was a fun night and by 6.15am the next morning our camp was deserted. We were on our way to Bunbury.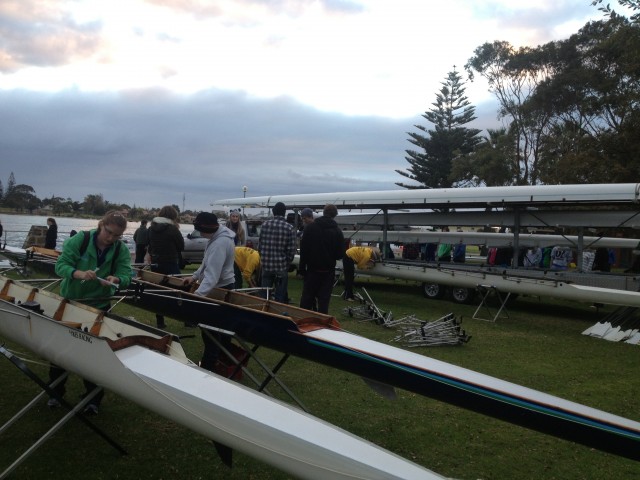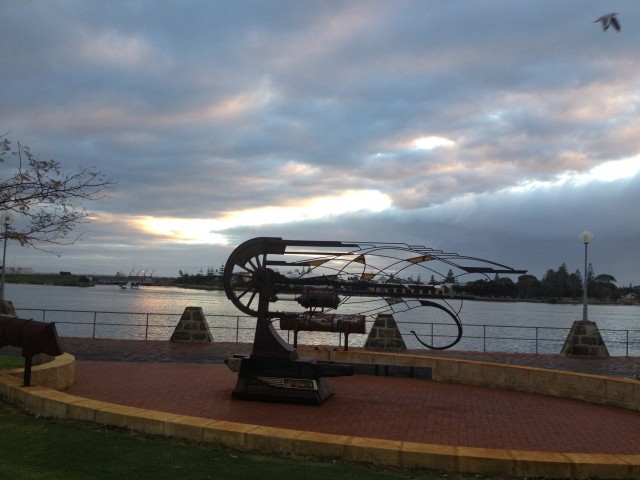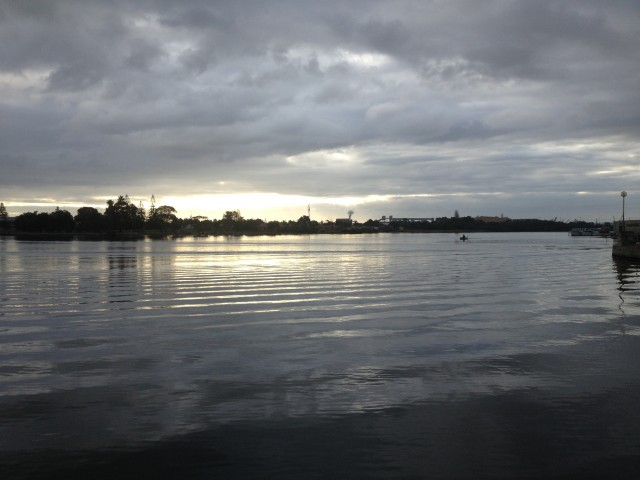 We were the first to arrive at about 7am. Cold, weary, some hungover, one blue.
This apparently is a record for UWA. We spread out on the foreshore. Unloaded boats. Rigged. Got coffee.
The rest of the Masters Women arrived around 8.15am. I had my posse back. Not that the younger set weren't friendly. They were quite inclusive actually which was sweet of them.
Here are the Open Women.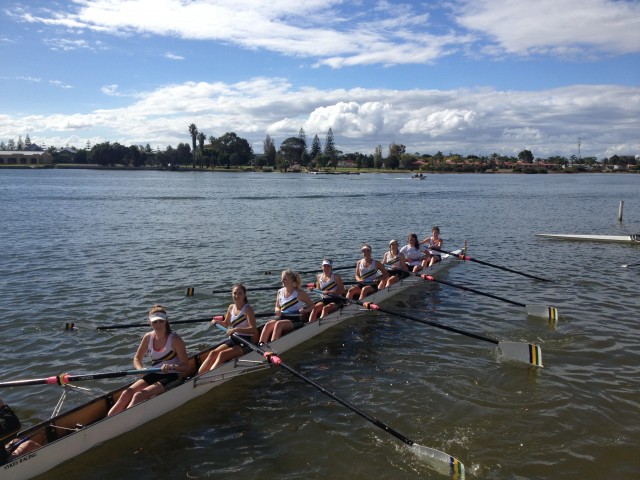 Here are the Novice Women – who did really well.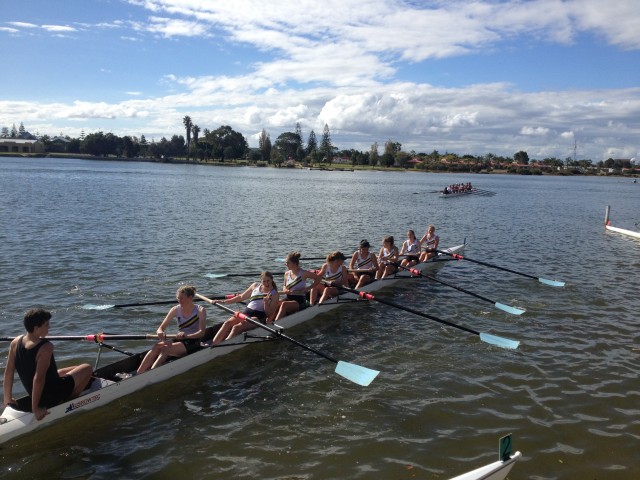 Our squad was in three races… a coxed 8 – which we didn't disgrace ourselves in but lets say there is room for improvement. And two coxed quads. Again room for improvement although our A-team nearly won their race.
I was tossing up whether to stay on the next night… but one of our squad was keen. It will show we want to be part of the club and not separate, she said. I stayed.
Unfortunately the bad behaviour from the night before caught up with us which meant the big "jungle" party where people were going to be cable tied together in order to force mingling between the groups was cancelled.  Thank goodness!
In our chalet we played Smoke or Fire – a ridiculous drinking card game.
My recommendation, should someone suggest it to you, is to politely but firmly decline.
I didn't.
This is our cabin.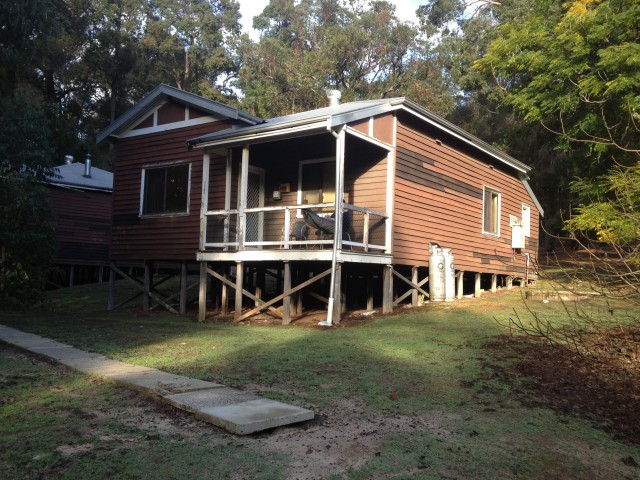 Kangaroos were very tame. One was seen holding a lollipop the morning before.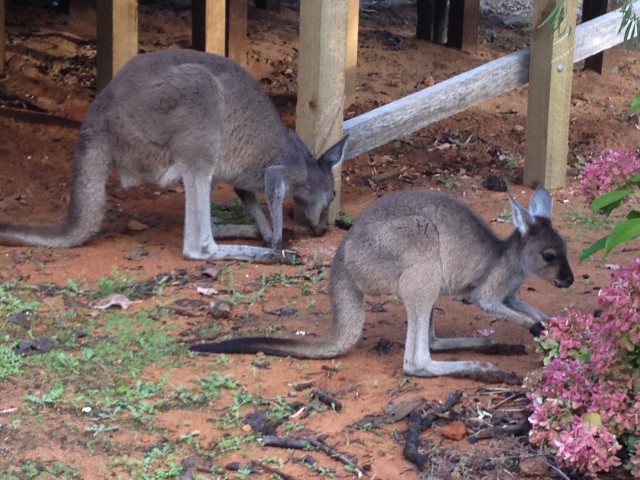 Breakfast was barbecue bacon and eggs. I should have passed on the bacon.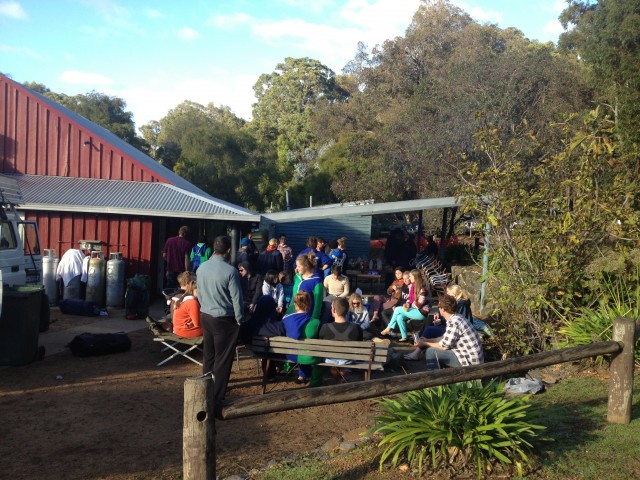 Overall it was worth going I think. A few more faces and names are familiar now. I feel more bonded with the club. And hanging out with young people does make you feel young, perhaps providing balance to the time I spend in the bridge club not hanging out with young people.
I really enjoyed the regatta.
And I think I want one of those onesies…