The scenario:  I pop into a major department store on my way home in order to spend my birthday and Christmas vouchers.  I'm looking for a pencil skirt so I can recreate the "Newsroom" look. Second from left.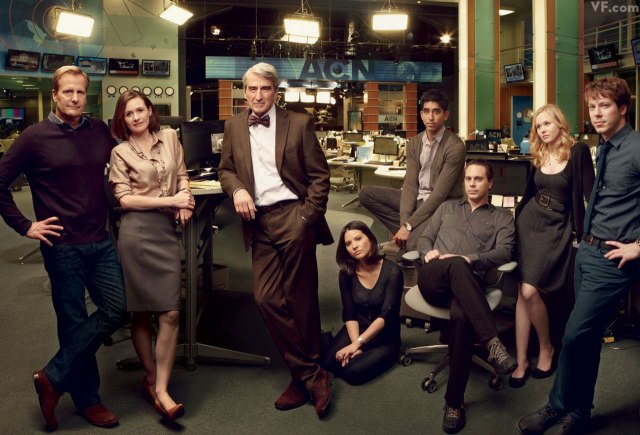 It's the end of the day.  I'm not feeling uber-sexy – no make up, dowdy dress – but I am prepared to spend the cashola.
I flick through the selection in the Country Road section – slim pickings – and pull out a skirt.
Sales assistant bubbles up to me.   Early 20s.  Good looking young man with enthusiasm to burn.
"Oh you know what looks GREAT with that skirt…. this top!"
He pulls out a bright red and blue silky number… well probably polyester but you get the picture.
Maybe I looked a little doubtful.
Maybe he panicked.
Maybe he was trying to relate to someone twice his age.
At this point my tip is… STOP TALKING… because the next thing to come out of his mouth was:
"You know I got my mother to buy this and she looks great.  She always gets comments…"
*cough* *splutter*
Now I don't care how old I look or how young he is, or in fact how young and sexy his mother is – here's the thing – NO ONE buying clothes wants to think of themselves as a mother*.
Or, more to the point,  in the same age bracket as the mother of a sales assistant.
DON'T MENTION THE WAR PEOPLE!**
It's bad enough that they put "fat" mirrors in the changing room***, without being made to feel as unsexy and old as "someone's mother".
Needless to say I didn't try the top on and I didn't buy the skirt.
*Possible exception if you are buying maternity clothes
**The war against age.
***Also a stupid idea if you want to sell clothes