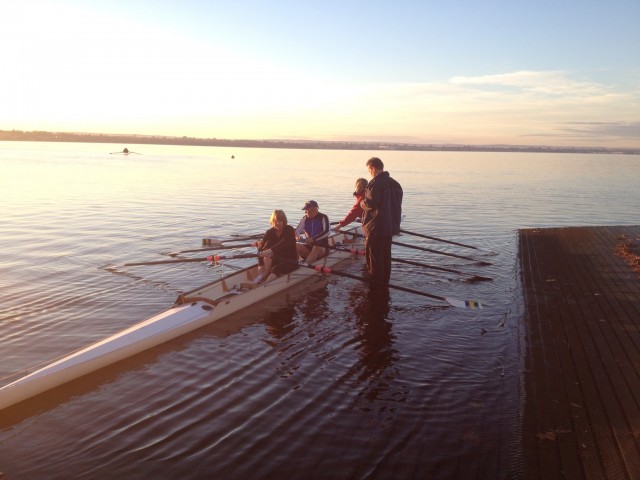 More rowing photos today. I know I know I'm like a broken record but it is so beautiful on the river.
The morning I took these there was a pod of dolphins playing with a school of fish.
Throwing them in the air.
This was my first (and only so far) go in a quad.  I liked it.
Having two oars means it feels a lot more stable.
And I like the rhythm and pattern of the two oars crossing over and out.
It feels like you are doing more work too.
Last week only four of us showed up.  The lessons are over and now I am officially a "social rower".
Well not officially as I haven't filled in the forms.
We rowed in a four.  That means one oar each.
More unstable than a quad or an eight.
We soon seem to get the hang of it though and rowed past the Barrack St Jetty, the furthest I've been.
Having a social rowing sector of your club is smart.
Free money.
Lets face it, how many show up?
And all those fees can go towards everyone's enjoyment.
(I think I've been a social member of numerous gyms in the past although I wasn't classified as such)
Also the social rowers are generally older, not students, and those that do come are likely to lend their labour.
As I said, smart.