I don't know if you know dear reader, but I am now wearing glasses full time.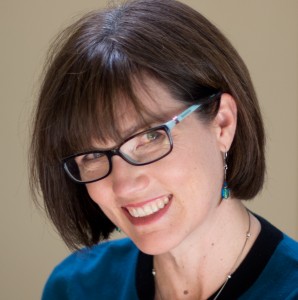 Which has been fine because the weather has been fine.
But today it rained.
And of course my glasses fogged up and got covered in raindrops.
Hmmm.
And of course those of you who have seen me daily wrestling with my overstuffed handbag to find my pass, keys, wallet, playing cards, headphones, phone, other phone, book, kindle, nail file, water bottle, book would realise that a quick dip into my bag to pull out my glasses case and get out the special little glasses shammy to clean them is just not possible.
Just another first world problem to put up with.
When I first got my glasses, some were kind enough to point out my resemblance to the character of Velma in Scooby Doo.
In fact, when I, AS A JOKE PEOPLE, used a photo of Velma as my avatar on Facebook, you commented "Great photo" not realising that it was Linda Cardellini.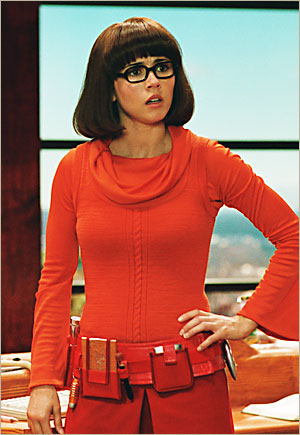 I don't even suit orange (although I do like that funky little utility belt).
Still.  It could be worse.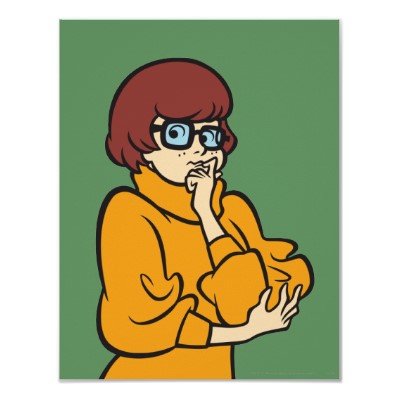 People who wear glasses – what do you do about the rain problem?