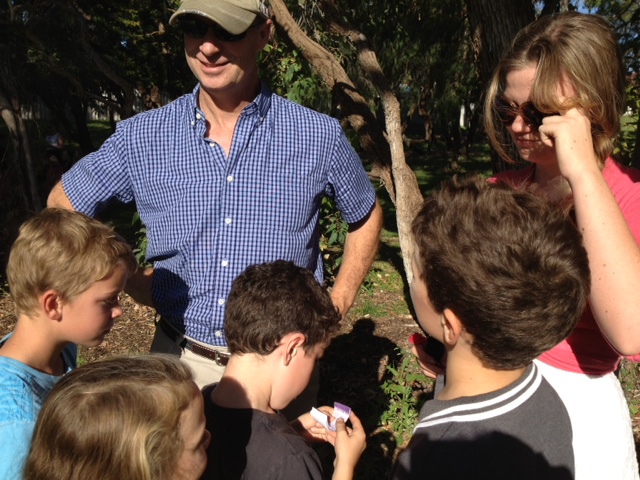 We went to the cousins for Easter – and a lovely lunch was had – and after lunch, the kids all hyped up on sugar, we wandered down to the local park for a spot of geocaching.  As you do.
What's geocaching, asks young 8 year old nephew of his Uncle Groover.
It's like treasure hunting says Groover, staring at his smartphone.
And it's 30 metres away… 20 metres away…
The kids were getting excited.
It's ten metres away… 8…
It must be in that tree says Dippity.
It takes maybe one minute to find the film canister at the bottom of a burnt out hole in the tree.
Oohh what's inside it.
There's a little pad to log your find and a note explaining geocaching, and a little pencil.
Dippity signs the log book and the film canister is put back in the tree.
Righto lets go back.
Wait.
Is that it?
Where's the treasure?
I thought there was going to be a clue that led to another clue and then we'd get a whole bunch of Easter eggs, says Mr 8 who has probably had enough Easter eggs.
That sucks.
And I must admit, his expectations had rather been raised.
Later, after goodbyes were said, and mothers dropped home, Groover, Dippity and I went geocaching again.
Now THIS is treasure.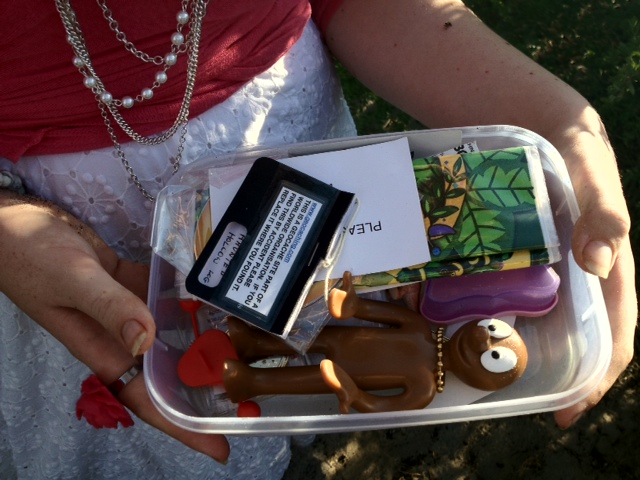 A tip for next time.
Let the 8-year-olds in your party hold the phone.