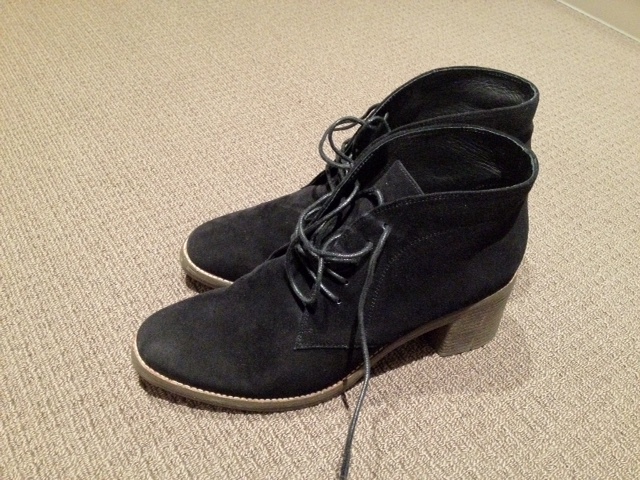 Today on the Fremantle line, we got to City West when the train driver said  "A fire alarm has activated in the Perth station and you need to de-train here and walk into the city."
We all got off the train and watched as our driver bravely took off into the inferno that wasn't the train station.
Four carriage loads of people then started walking.
Now, it's only one stop from the city, and it wasn't too hot, it wasn't raining, and frankly having slept in, I could do with the walk.
But I was wearing my new "comfortable enough to walk to work boots" on their first outing.
They were being road tested indeed rather than the gentle breaking in I had envisaged.
I started chatting to a fellow commuter – dragging a little black suitcase – the accessory of choice for barristers in this fair town.
"Not a day for wearing brand new shoes…" I mutter.
She was astounded I had noticed… "Yes" she says, "I bought these for a wedding next week and was wearing them in to stretch them…"
Um.
We feel instantly connected with our new shoes – hers are MUCH more stylish, and it turns out she is a barrister and knows a couple of friends of mine who work at her chambers.
And, as well,  the wedding she is going to wear her new shoes to is of a former colleague of mine.  Her husband is my colleague's Godfather.
Now in many cities so many connections might be unusual.
But friends.  That's Perth.
Where we seek for links between us in every conversation – and usually find them.
For a Perthling if you don't find a connection somewhere, it is something to be remarked upon.
But the new shoes coincidence?
Well that was special.