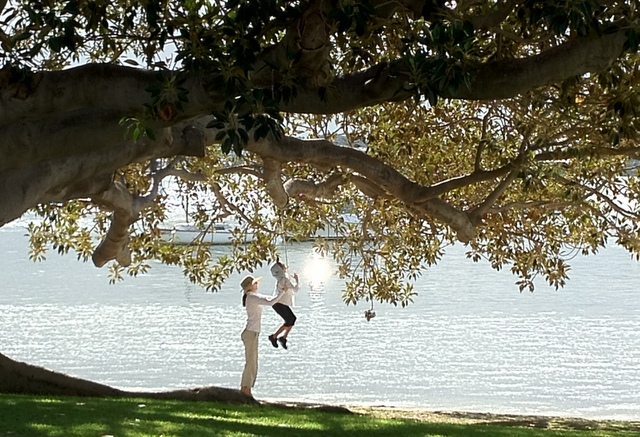 Taken on my iPhone
I'm feeling a bit lost for words really.
I know, I know, not before time.
This photo was taken on my morning walk.
No I don't know who the woman is, or her child.
They looked idyllic there with their floppy hats and then just as I was taking my shot she lifts the child up.
Gorgeous.
I only took the one snap.
Such a glorious moment.
Not much else to report just the old same old same old.
Easter is coming… and so is Winter.
Good times.