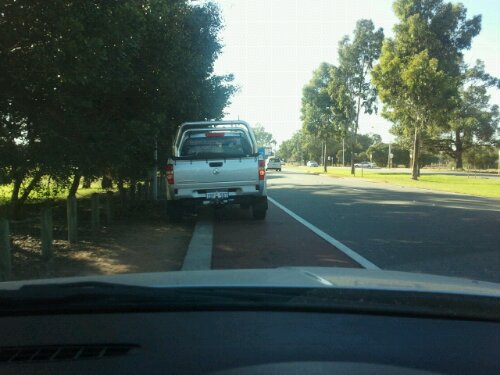 Have you ever driven to Perth airport and noticed the lines of cars along the main drag leaving to the car park?
They are nearly always there and today I am one of them.
I am picking up a colleague's wife who is coming down to Perth for treatment.
Her flight is coming in at five past nine and I'm early.
It's a typical scenario, no doubt replicated elsewhere, where there is nowhere to park at the airport if you are picking someone up except of course at the vastly overpriced short term car park.
Well… there's room for about eight cars… maybe.
So I wonder why airport designers or local government don't just cater for it.
Widen the area on the side of the road slightly.
Or at least make the edge of the road less sharp… thought I might burst a tyre.
Just to make it a bit safer.
Make it standing only.
Or am I being ridiculous?