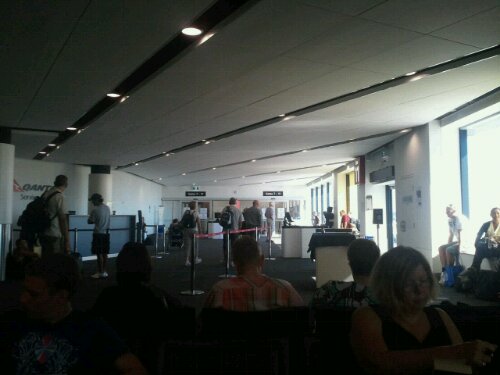 How does that saying go… It's as pretty as an airport?
Well I made it.
Packed this morning so probably forgot something important.
Certainly concerned that haven't brought "right" clothes for the event.  What does one wear to a bloggers conference anyway?
Too late to worry about that now.
Should board shortly. Do I have time for a quick wee?
Not if I keep blogging.
Exciting club!
Sydney here I come!
Ah. Ten minute delay. Excuse me while I powder my nose.