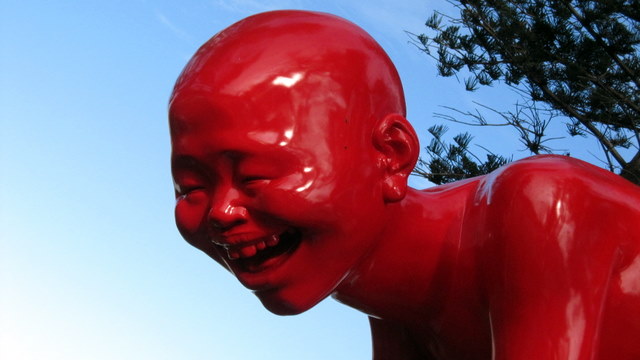 This sculpture was tall… an oversized bright red boy. I liked this one. I would have liked to have seen it in a more prominent position.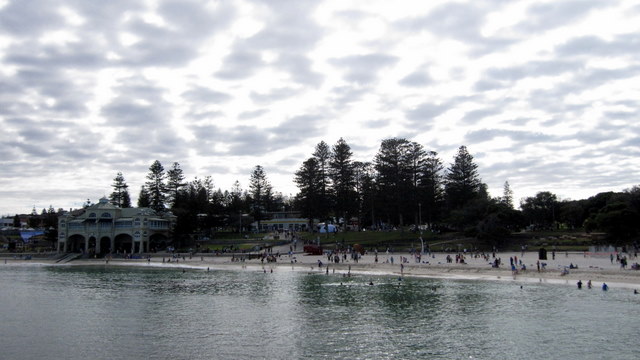 This is the view from the end of the groin back at the beach, now sadly eroded. Usually the beach hangs around until winter… but it has been an unusual summer.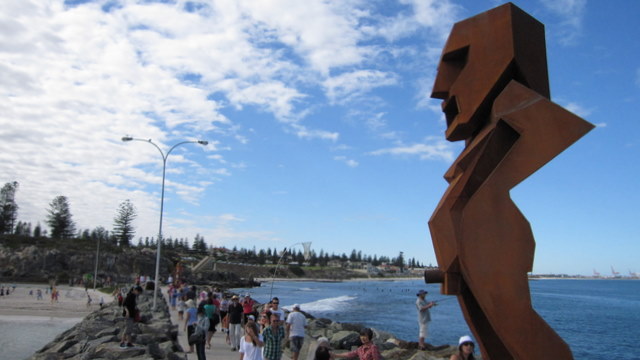 And this is what was on the end of the groin.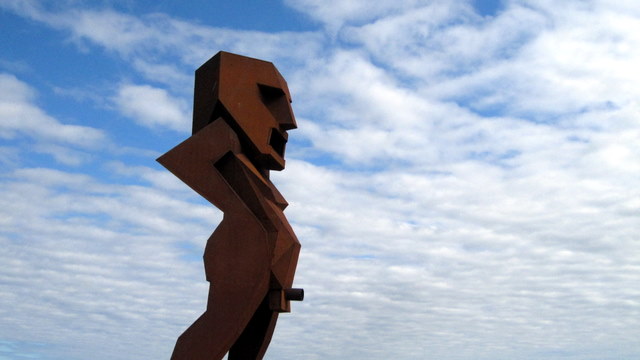 Quite a striking figure but one wonders if better placed at Swanborne…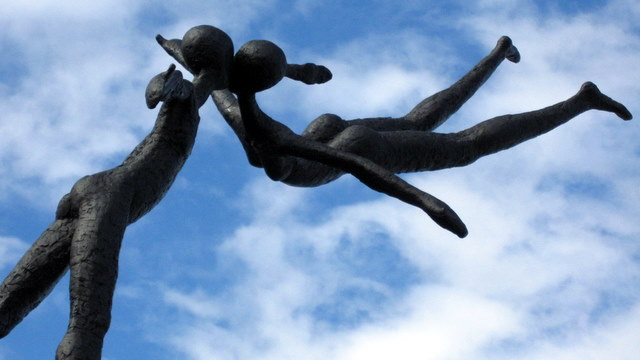 Loved this one.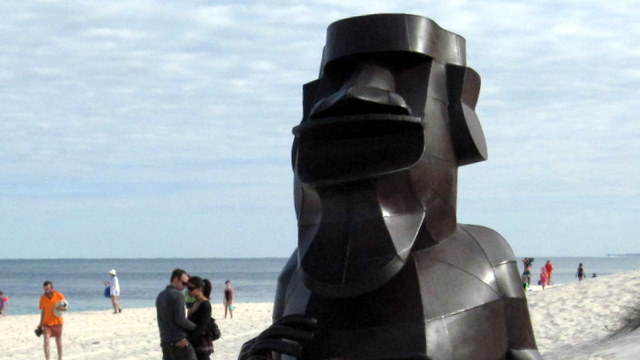 This is one of a series of three – one with a straight face, one smiling and this one laughing.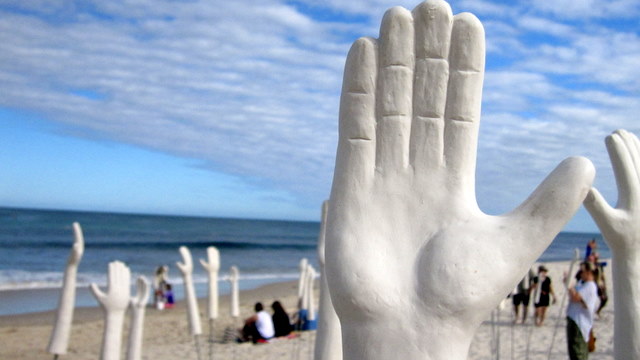 This was a whole bunch of hands on sticks.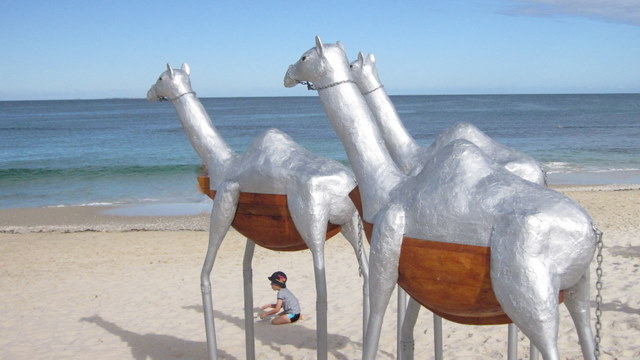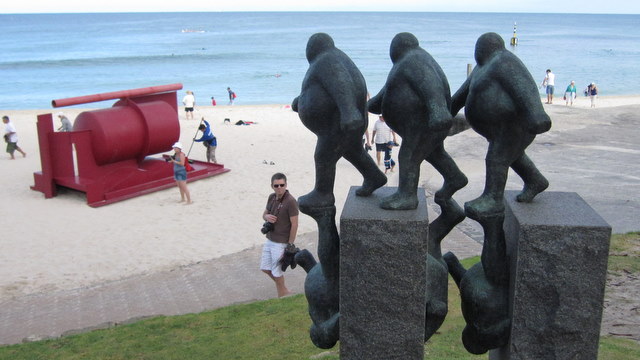 Loved this one – I think it was a Danish artist.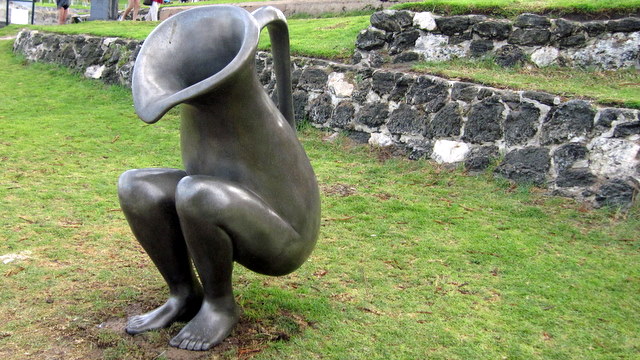 This was my favourite. She/it is so sexy. I believe another version of this was at Bondi a few years ago.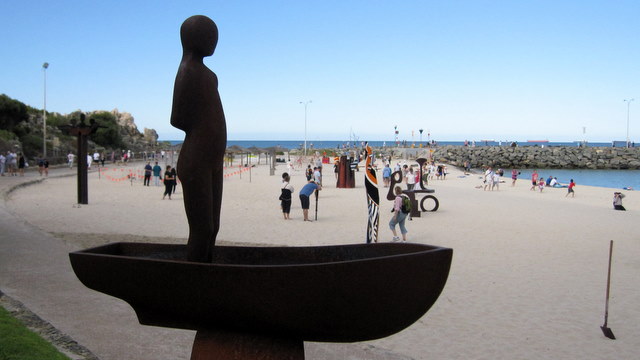 This one was also sweet. And yes there is water in the boat.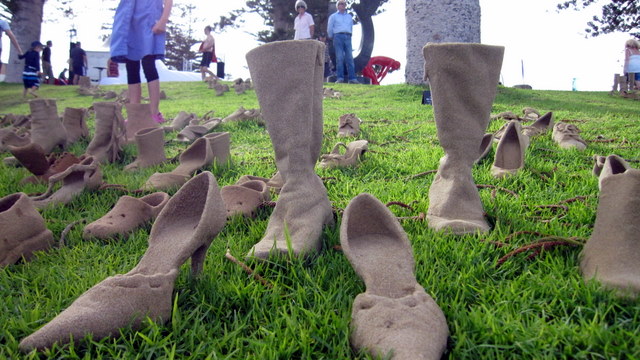 And you've got to have whimsy.
All in all, another enjoyable exhibition. I would like to see another floating sculpture… they are always fun.
Oh and we downloaded Russ and Pete's podcast which was an interesting take.