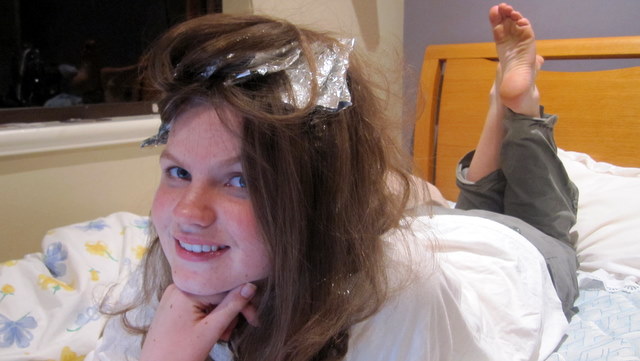 So this summer my baby wants to be blonder.
We went down the supermarket to get one of those streaking kits with one of those caps that you pull through bits of hair but of course who wants to follow instructions!?
I've been to the hairdresser.
I've seen them do foils.
Piece of cake.
I can do that.
So we cut up strips of foil (a bit thin… thicker foil would be easier to work with), got out my comb with the sticky bit at the end.
And by sticky I mean stick-like not covered in goo.
And away we went.
As you'll see in the video, Miss Dippity was a little worried.
"Can you book me into the proper hairdresser tomorrow Mum?"
Pfft.
Just wait and see I said calmly.
(OMG I'm a bit worried I said inside)
But the result was…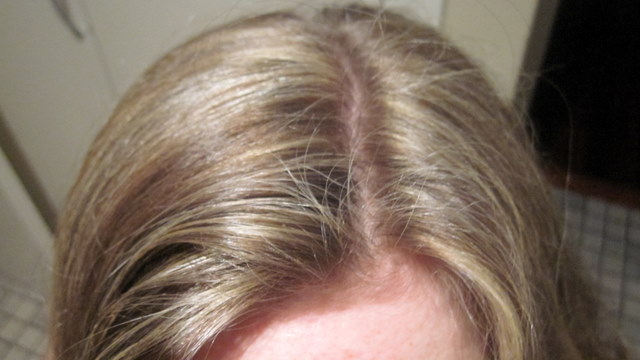 Okay.
And probably not blonde enough for my daughter.
Sigh.
Still I reckon I passed my apprenticeship:
Wife, mother, radio presenter, manager, actress, cardplayer, zumba dancer, cook, nurse, seamstress and now hairdresser.
Booyah!
(I don't claim to do any of them particularly well)