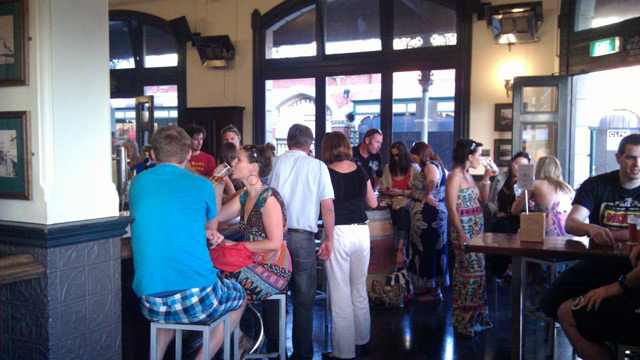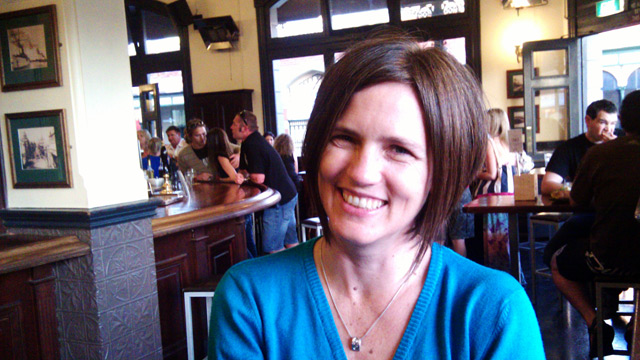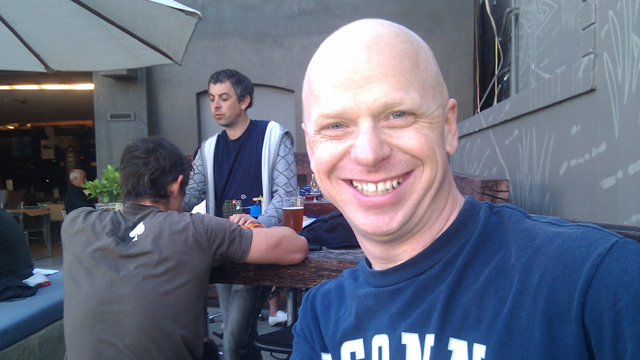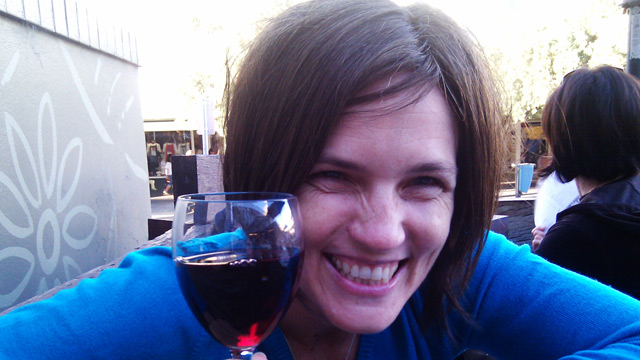 Our 18th wedding anniversary saw us head to Fremantle to celebrate.
We started at the Sail and Anchor where I have to say I was disappointed with the beer list… none of my favourites on it.
I ended up with a midi of Redback, Groover had an IPL which he was very happy with.
The table needed a good wipedown.
Luckily the company was good and the atmosphere convivial.
After the beer we went for a walk around the town.
It was Sunday afternoon busy and we wandered in and out of the shops along High St all the way down to the Roundhouse where we saw a bridal party right near the spot where we first kissed all those years ago in 1990.
The Whalers' Tunnel is now closed but that night in January it was open and we explored it together in the balmy heat of an Australian summer.
After our walk we decided that Tapas at The Monk was the way to go.
They do THE BEST pork belly and scallops and they chop the squid up like french fries and serve it with a Thai dressing that is to die for.
We sat outside on the not-so-high stools and sampled the beer and a cheeky pinot noir that went down as easily as something that goes down really easily…
But Groover was craving another IPL so back to the Sail and Anchor we went for another round.
No pinot on the menu either so I settled for a Sav Blanc.
Sigh… such hardship.
Eighteen years is a long time and there have been times when it seemed impossible that we would be here together.
But here we are, Groover cleaning the pool, me about to sew a dress… the picture of domestic harmony.
Oh and the kids?
Banned from their computers.
Maybe not so harmonious after all.
🙂