Finally, I have pulled my finger out of my nether regions and got around to posting some photos from our trip to Sydney… last month!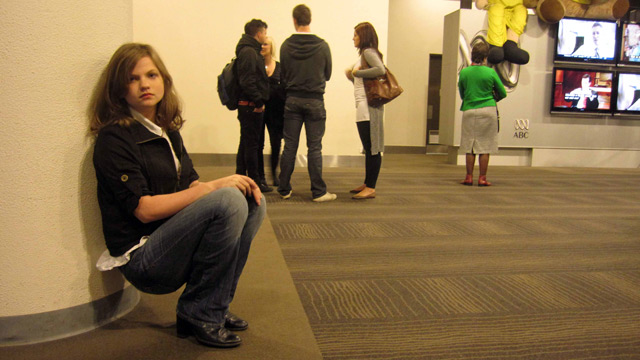 One of the highlights was popping into Ultimo and watching the final Chaser recorded.
For the final they were on the set of At the Movies.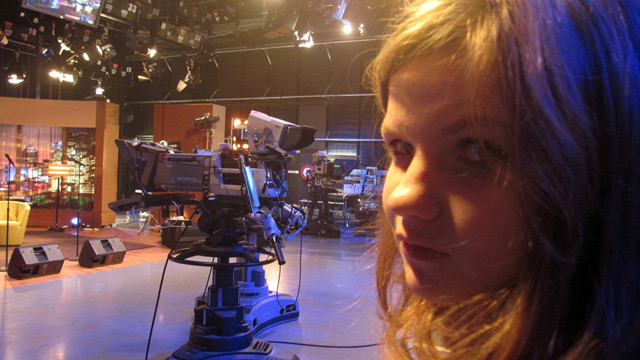 One of the highlights for me was watching the camera crew.
I'm really only familiar with news studios and in them the cameras are pretty much fixed in place.
On the Chaser set they are moving all the time – it's quite exciting to watch.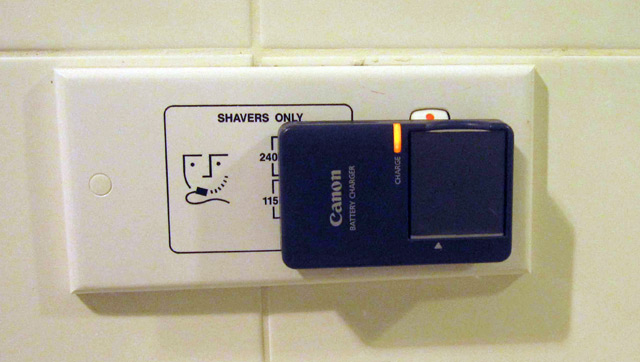 I know, I know… and odd thing to throw in but it was such a great tip from my living-in-America sister and I had forgotton my adapter.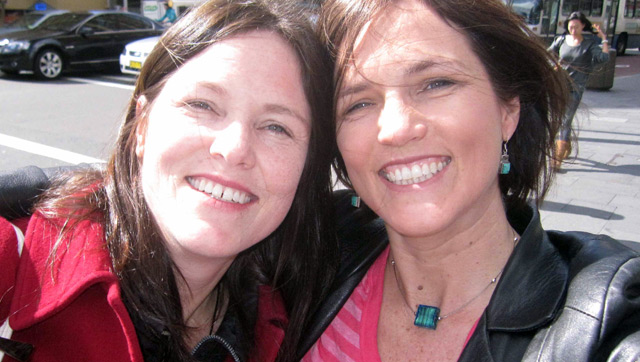 Speaking of my sister… I do look rather tanned but that could have been the make-up…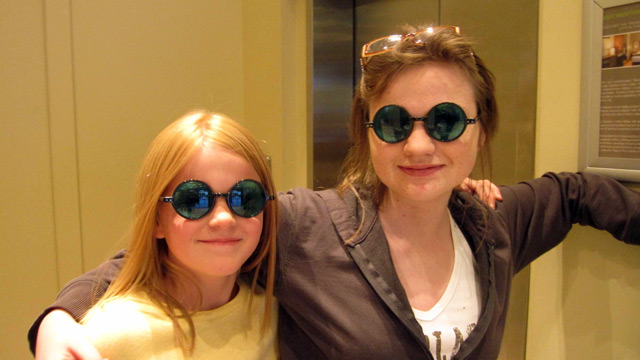 We went to see Wicked! And I heartily recommend it – really good fun for all ages… well… maybe not really little ones… and it is better if you are familiar with the story of the Wizard of Oz… but who isn't?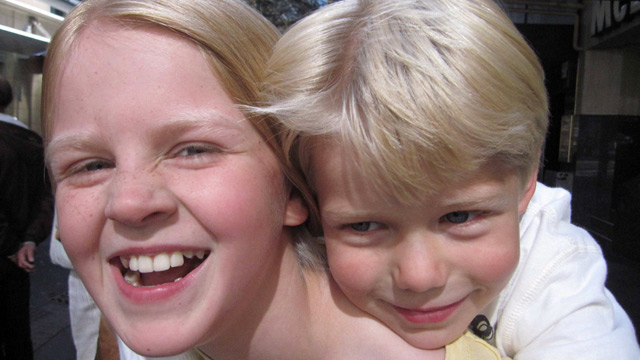 My cute niece and nephew who we don't see enough of. 🙂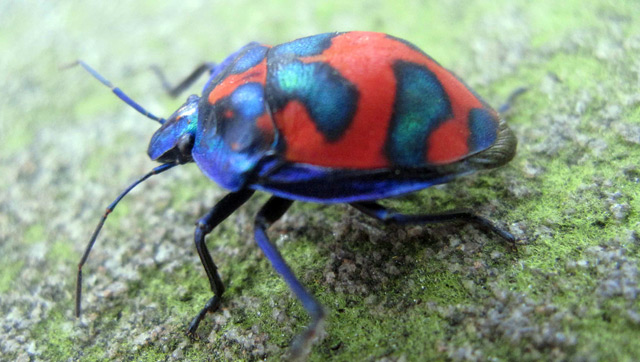 So we came across this beetle… and that's the end of that story.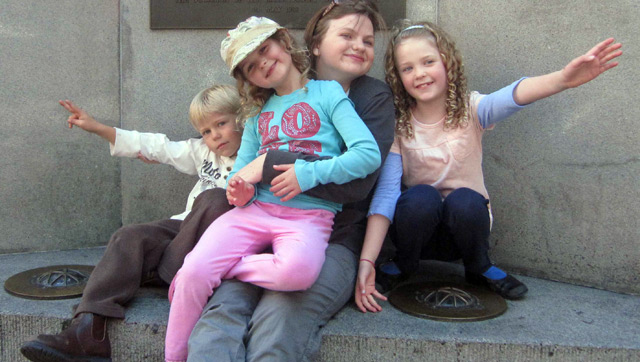 We caught up with another friend and her two daughters… my Dippity was VERY popular.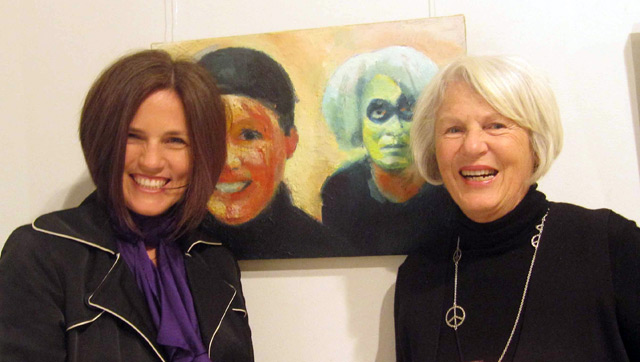 So now to the exhibition… and I have to start with the one portrait of me.
I was in facepaint for a production of The Curse of the Willy Willy.
I ask you… is it really fair to immortalise us in oil???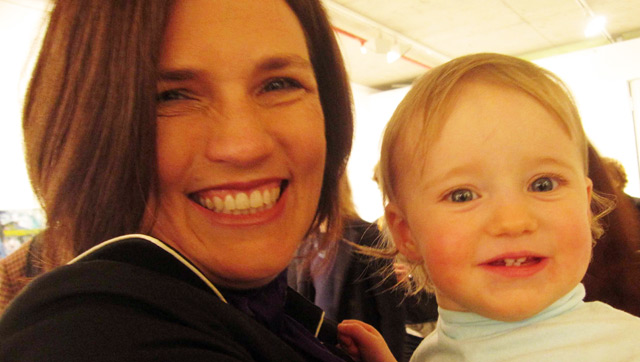 Awww isn't she just darling?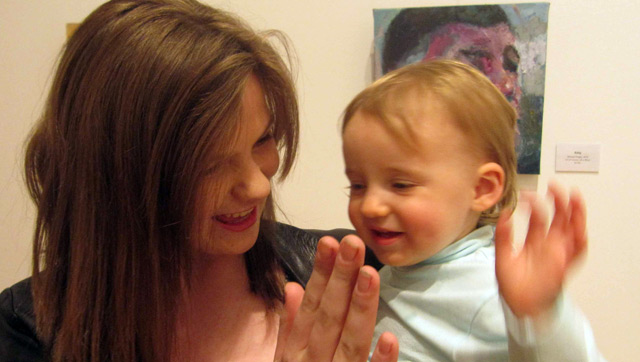 A highlight for Dippity was teaching her one year old cousin how to high five.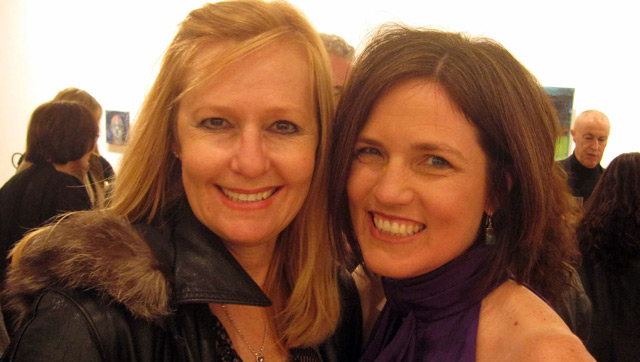 So yeah… Rogues… anyone remember it?
We had a blast dancing there back in the day… er… somewhere around 1990… OMG I am SO old!
I recall wearing a tight dress by George with tassles all over it… ah but that might have to be talked about another day…