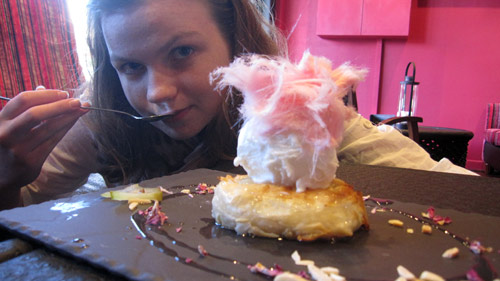 A couple of new restaurant/wine bars have opened near us and today we popped into one of them, Pink Zulu, to check it out.
The coffees were great as was the hot chocolate but for Dippity the highlight was the Zulu Rose dessert.
Almond and date filo coil, vanilla bean ice cream, rose syrup and fairy floss. 16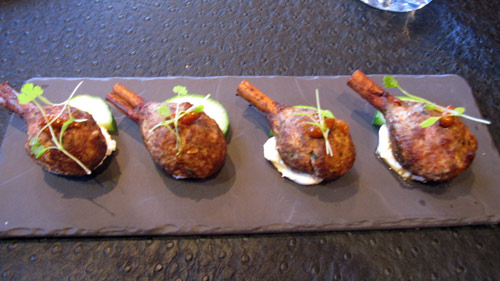 My favourite was the Kefta, complete with cinnamon stick… er stick. 
Perfect for those of us on a carb-free diet.
Kefta lamb with harissa and minted yoghurt.  19
In case you're wondering, those numbers are the prices.
Yes dahling, so vulgar to put the dollar sign don't you think?
The food is not cheap but I can tell you it is delicious, and the Zulu Rose dessert is spectacular.
And… I like the decor, although I did have a private chuckle to myself when a patron arrived in a black and white animal print jacket… she quite blended in.