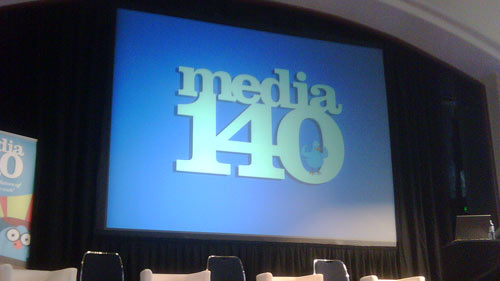 So I'm at the Media140 conference in Perth – a conference about tweeting and facebooking and blogging and the impact of social media on marketing and corporations.
Some of the issues already raised are ones I think most corporations are facing – especially those who already have a social profile – like radio stations etc… you know the whole what people should be able to say online, what if they bring your brand into disrepute one night after consuming a bottle of Tequila…
One of the more interesting speakers this morning was Jared Woods who is the Communications Manager with SKM – an engineering firm.
I guess I never considered that even engineering firms would have to deal with social media.
One of their policies at SKM (which I assume got past the board once the board learned what Facebook was) is that if you say you work for the company you need to abide by the Avatar Dress Code – which is basically you should dress in your picture as you might for work.
Fair enough.
In fact… I think that's a good policy.
There was a lot of talk of monitoring what staff say about your brand using Google alerts and something called Social Mention.
I'm sitting here listening to a session on brand reputation and it is a vexed issue.
I get that.
But I think it is also a vexed issue for "private" bloggers/tweeters/facebookers.
Increasingly,  work and home life is blurring online.
I've been writing this blog for myself since 2002.  
Before Facebook, before twitter, before my work had computers on every desk (okay… not quite that long).
I use a handle rather than my name, I don't mention where I work (although many of you may have guessed), I have two Facebook accounts – one for work and one for personal stuff.
So does that mean I can write what I like on this blog?
I mean obviously I'm not going to slag off work or my colleagues but maybe I shouldn't be writing posts about my new underwear policy.
How much do I allow the work filter to affect my choices on this blog – on my twitter feed?
And of course while I can try and control what is in the personal bucket and what is in the work bucket, I can't control what others do.
For example my personal twitter account has been linked in with other people's twitter lists – using my work as a tag.
So now my personal profile is linked to work.
Not my doing. 
Does it mean my personal handle is compromised to such an extent that I can't write what I like?
My feeling is no.
But that could be my heart more than my head.
I love this space to write about things that take my fancy.  To write about my life.
I would hate to lose it and start again.
So have you dealt with this issue?
What is your feeling?