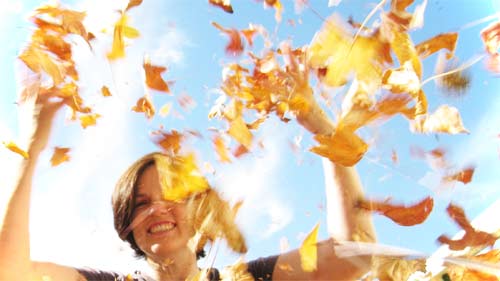 Arghh!  The agony of choosing an Autumn Beauty photo.
Of course it is spring here but I found a whole bunch of fallen leaves at the Uni yesterday and took a thousand shots of my beautiful daughter… it's just that… they weren't autumny enough!
So I've entered this one.
I took this in Autumn at my parent's place with my camera on auto timer.
I love the 3D effect of the leaves and the light.