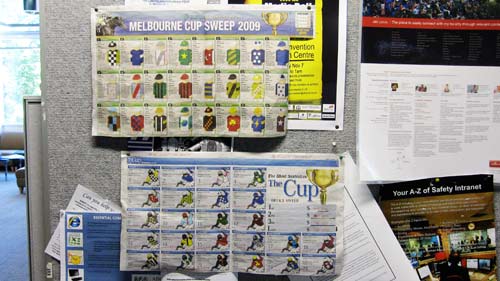 I was in two office sweeps this year at a total outlay of $7.
I feel I got away lightly.
I was a bit bah humbug about the cup today. 
It felt like an interruption.
I resented the distraction.
Of course I tried to contact someone in Melbourne for work and it was a public holiday.  Sheesh!
I'm sure my horses did their best.
The highlight?
Watching the trainer realising he'd won.
It brought a tear to the eye.
Maybe I do like the Melbourne Cup after all.
Hand me the new Dick Francis novel and a champagne darling!