I love the colours in this flower, they are so rich.
But how to crop?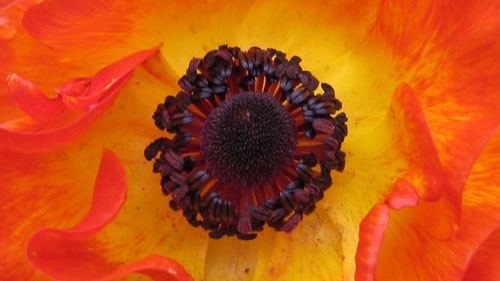 The tight crop works for me because the stamens are so gorgeously purple… but then maybe you miss out on the petals?
What do you think?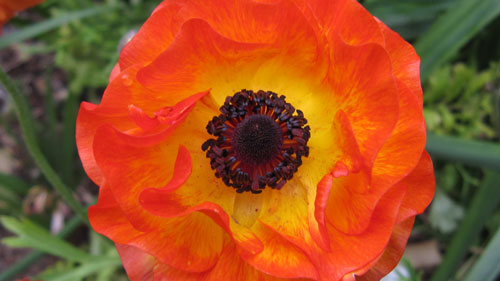 The green is a nice balance… but maybe cropping even a little detracts from the original?
This photo I didn't crop… much.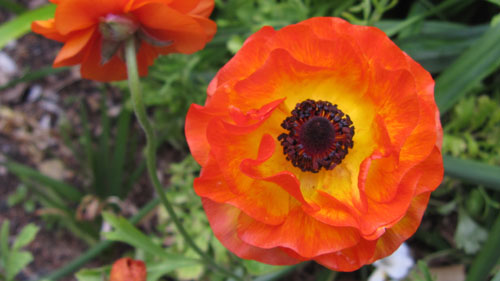 Ranunculus are fabulous.
Maybe the only crop I should consider is one in my garden?