First of all can I just put right up front – I really enjoyed this movie.
I even laughed out loud occasionally.
It was fun.  It was a well scoped version of the book… I'd see it again.
Oh and Alan Rickman – please!  His voice!  I love him.
But I was distracted.
And it detracted from the movie.
It was… annoying.
Tell me what you see in these photos…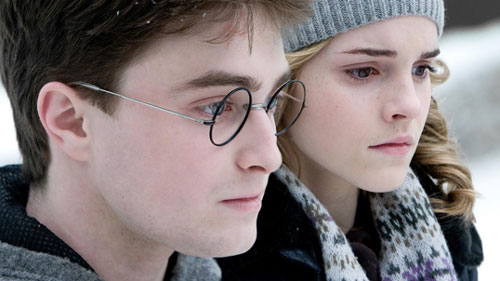 Or maybe… what you don't see…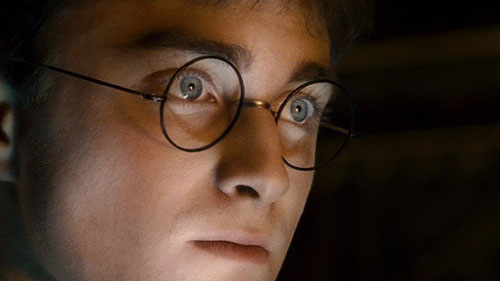 Can you see what I'm getting at… (that's a clue by the way).
No?
Okay… well it all changes here…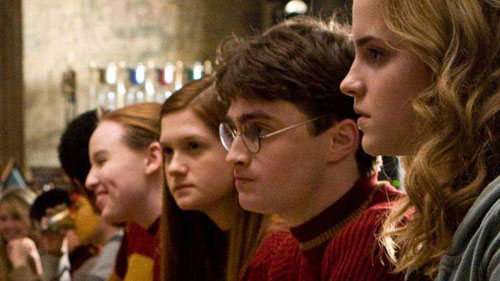 Get it?
It was annoying because once I noticed it, I kept noticing it.
Stop reading now if you haven't picked up what I'm talking about and don't want to.
Still with me?
Gee…
I love it that you're still with me…
Okay.
Here's the thing:
Half the time Harry's glasses appear to have no glass in them.
There is just no way they can be THAT clear.
The other half…
They definitely have glass.
Now I get that as a film-maker – those reflections would get in the way of your film.
The lighting must be hell.
But deal with it.
Because, when you don't…
When you give up and have the second pair of frames ready for those tricky sequences, your audient (er, that's me) spends the whole movie going:
"There isn't any glass in those frames…"
And then…
"Oh!  They've put the glass in!"
It's irritating and distracting.
I missed the funny moment in Slughorn's first gathering…
And of course there is no rewind in the movies…
It spoiled my time in the house people!
Sheesh!
Am I the only one?