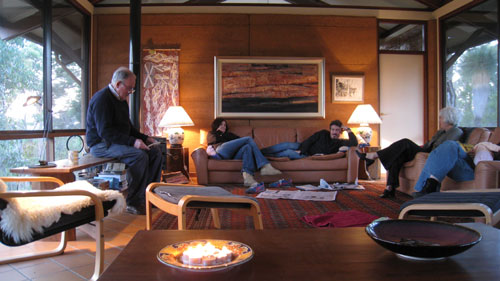 We were down in Dunsborough for mum's 70th birthday celebration.
She had invited her family to Caves House for a breakfast.
The photos in the room were of Caves House in the year of her birth – 1939.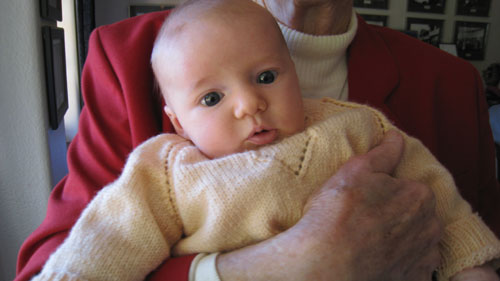 This is the youngest member of the family being held by the oldest, my great aunt.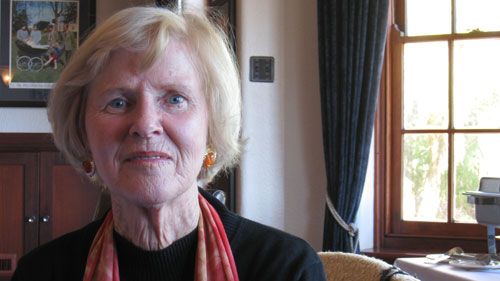 I didn't take many photos.  This is my mother's cousin.  They are very close in age.
Two brothers married two sisters and mum and her cousin are both the third children of their respective pairings.
They used to play together.
They both have sons who are artists.
They are both into alternative health.
The birthday celebration was lovely.
We brought up all the old stories… those awful eggplant patties even the dog refused to eat, the time she tried to make my brother sick of meat pies by making him eat them for every meal (she gave up after a fortnight), the education we received in transactional analysis…
But.
And I have never been so embarrassed.
How does it happen that you spell your mother's name wrong in a video slideshow on her 70th birthday?
Please tell me how that could have happened?
OMG.
The shame.
I know my kids are going to deliberately spell my name wrong now.
It's going to be one of those stories.
Up there with the eggplant patties.
And they'll probably also add the inedible lime casserole I made last week.
Who knew you couldn't substitute limes for lemons?