The Lord Forrest Hotel has seen them.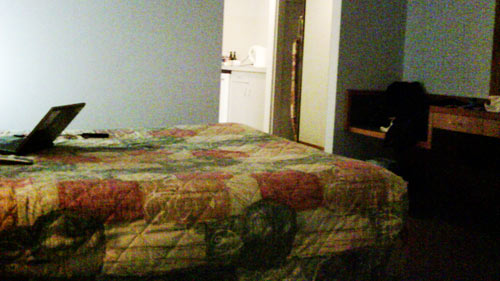 I'm in Bunbury for a meeting or several.  It's a fairly quick drive from Perth.  About two hours and when the bypass gets completed even quicker.
I was thinking about staying down in Dunsborough but the extra hour is a killer, especially after a full day at work.
So I'm ensconsed in the Lord Forrest.
And the bedspreads have that eighties feel.
There's a slight sag to the bed.
Outside the wind whistles past my window – with apparently an ocean view – it's a windy night in our southern city.
In the foyer, the hanging gardens of Babylon and a swimming pool.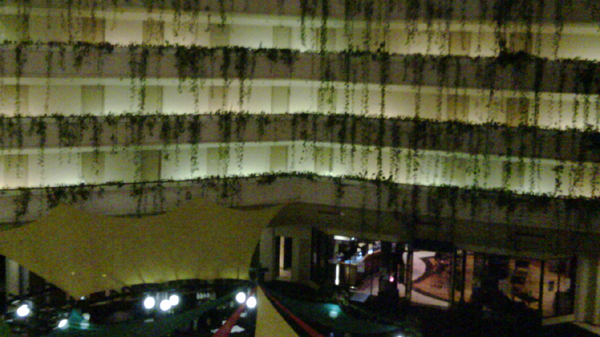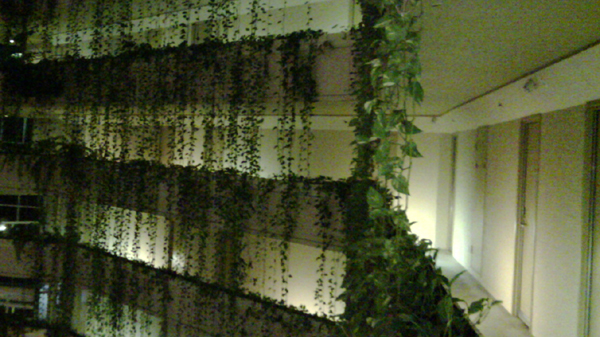 Now I know the quality of the photos isn't up to my usual standard.  I took them with my phone.   But appreciate the lengths I went to get them.
I'm lying on the saggy bed blogging this, watching Lateline, and I think, you know what?  We need a photo of the foyer!
But I've taken off my jeans and really I can't be bothered putting them back on so I poke my head out of the door, carefully remembering to take my key.
Yes a key!  No electronic swipy thing for the Lord.
I can't see anyone, although I can hear some blokey types doing that loud farewell thing blokes do when they're on some kind of work thing and have a couple of drinks at the bar.
I sneak out in my undies and tee-shirt and snap a couple of photos.
Nothing happened.
I didn't get caught.  Although there was a little moment when I couldn't get the key out of the lock when I got back into my room.
I just wanted to let you know how important you are that I would risk discovery in my smalls.  (that aren't that small by the way)
At least I wasn't wearing my ENORMOUS scaffolding knickers.
Oh come on… everyone has a pair of those!
Don't they?