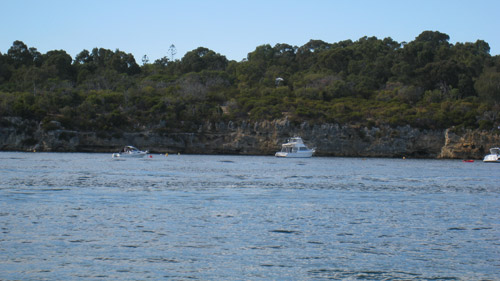 A lot of people go diving off Blackwell Reach – or at least they used to – it's very deep.
There are rumours of large river sharks that live down there.
I imagine the visibility is a little "confronting", but maybe that just means ignorance is bliss.
Anyway my morning walk meandered down to Chidley Point, which is a delightful picnic spot in Mosman Park opposite the reach.
It was a still, quiet morning.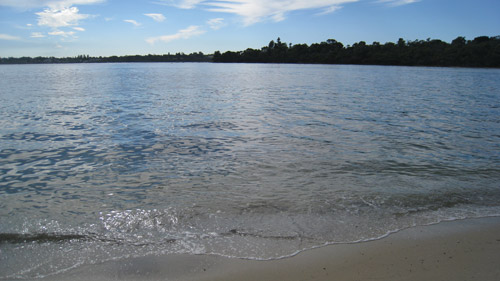 Until the power boats cranked up. 
I reckon, about 10am, EVERYONE is going to Rottnest. The last fine Sunday before the rain starts maybe?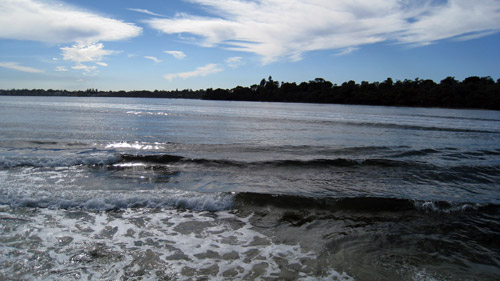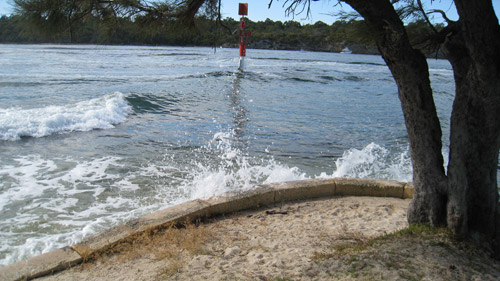 Anyway, I'm standing there, wondering about the sharks and whether or not they hang out at Blackwell Reach to get down below all the power boats when…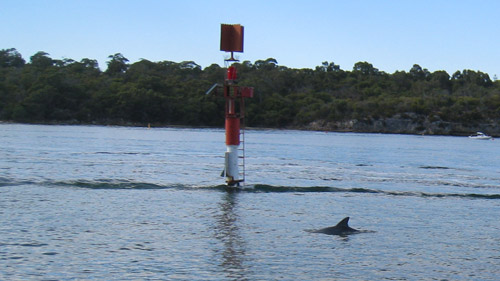 I love Perth.
There's something special about seeing dolphins on your morning walk, don't you think?
UPDATE: I just found out that the cliffs of Blackwell Reach is one of two locations that are part of Earth Cache in Western Australia. My sister is going to the Connecticut ones at the moment and inspired me to find out where they are in WA.
The other one is in the Yalgorup National Park – just south of Mandurah.