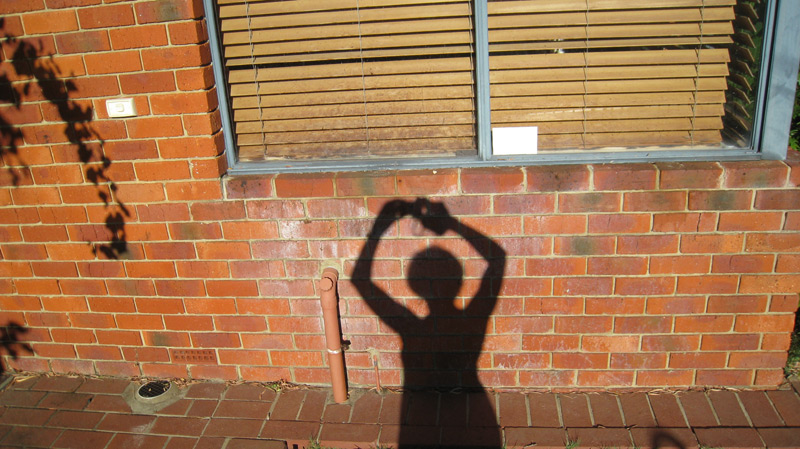 It's so hot.
So hot I can't think, I can't breathe.
The sweat pools under my breasts, slides over my stomach and drops on my thighs as I type, I'm sticking to the leather chair.
I can't bear the thought of organising dinner, of even thinking about dinner, which might be a good thing except for the two teenagers who are hungry after their first day back at school.
I'm wearing a gossimer thin sarong tied in a knot above my breasts – it's too hot even for cloth on my shoulders, for a bra.  And I'm wearing undies.
Frankly I feel over-dressed but my children became unexpectedly prudish about a mother cooking in the nude.
"Is that er… even hygenic?"
And to complete the misery not only am I about to melt like the Wicked Witch of the West into a puddle on the floor but I'm finally over my grey hair.
It's so grey.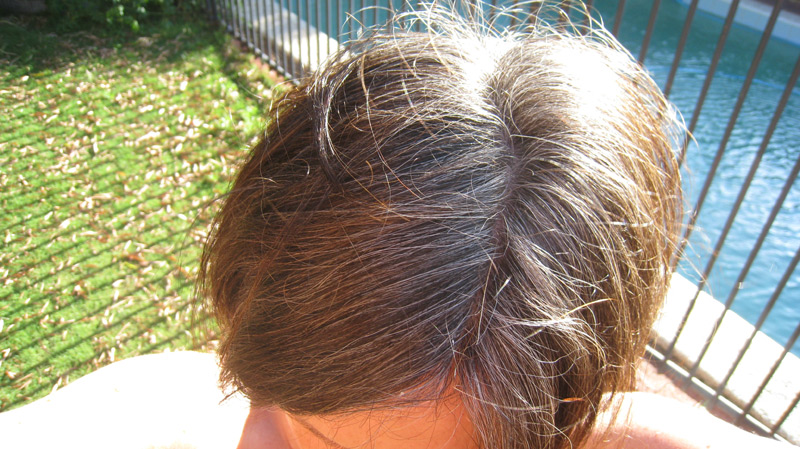 Ever since I read Going Grey last year, I've been on the road to letting my hair grow out, that's partly why I got the short hair cut, but you know… I just don't think I'm ready.
Bad enough that I need to be exercising more, controlling my intake more (note how I didn't say the d-word), that I need to increase my reading glasses strength… I'm only 42 for crying out loud – I'm not ready.
I was watching Oprah last night – Mum taped the program and saved it for me to watch – and it was all about embracing your age – but none of the stars, guests that she interviewed had grey hair.  Not even any of the "real people" had grey hair – except for one sad grandmother who has suffered from depression ever since her kids left home.
I don't want to be in the sad camp!
So I'm going to dye my hair again.  Get back on that treadmill of dyeing and roots and throwing money at the problem.
I'll let you know how I go on Saturday.