For our anniversary lunch, Groover took me out to Cape Clairault, Yallingup.
OMG the food is to die for.  See menu.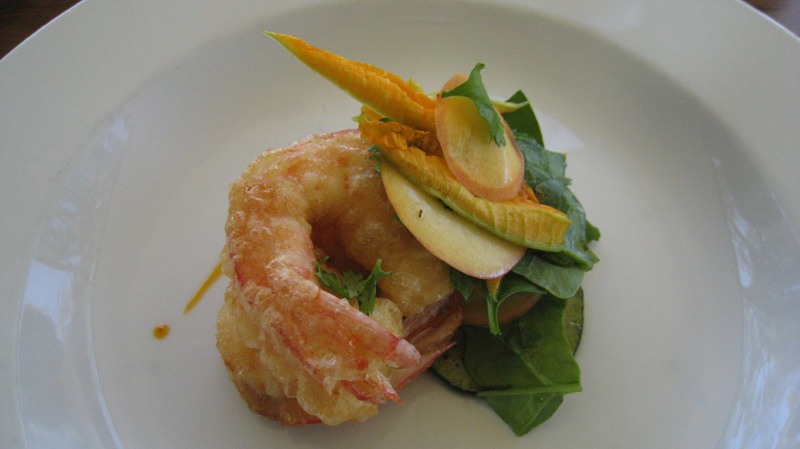 This was Groover's starter. The food is not cheap. The starters were about $20 each. They were perfect.
Tempura prawns with zuchini flowers and peach slices.
Oh and our starters weren't on the menu as they were both specials.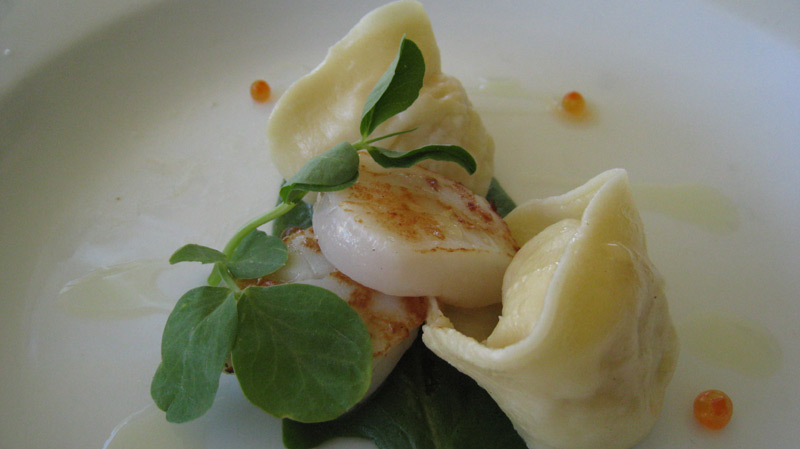 I had ravioli (actually I think the pasta was that one that is shaped like a belly button) with Exmouth scallops. Every mouthful a winner here too.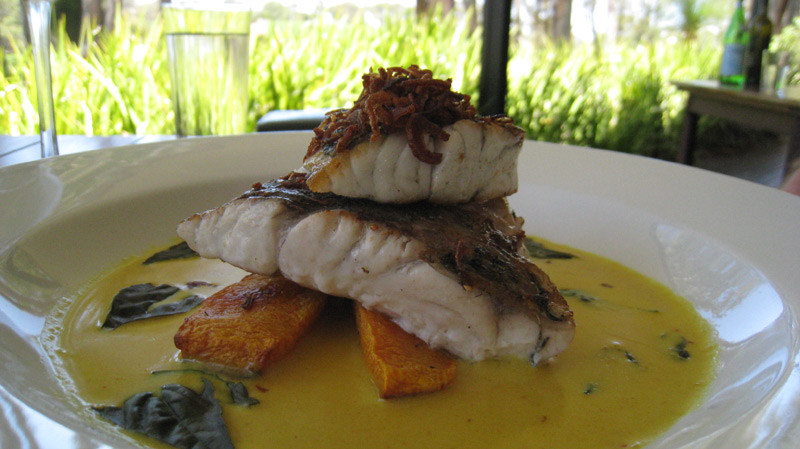 We both had seafood curry for mains.
fresh fish, rich yellow curry, pumpkin, coconut sambal, fragrant salad, cucumber relish, aromatic rice – $38
I loved the way the barramundi and pumpkin was separate from the sauce. It meant that the delicate flavour of the fish wasn't overpowered by the curry.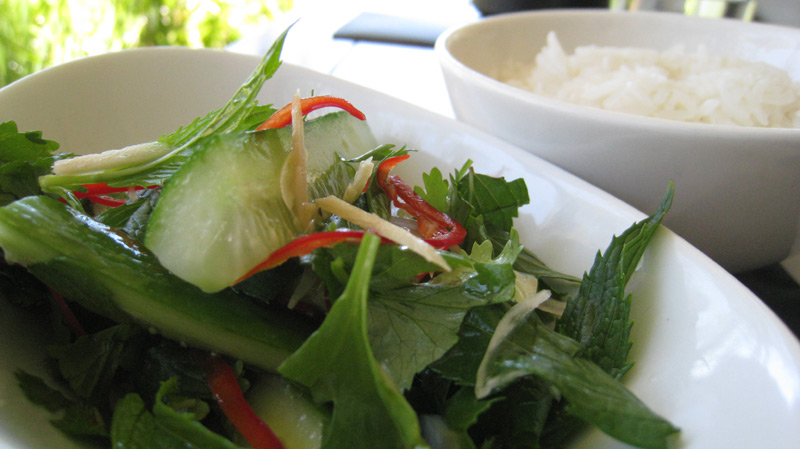 The salad was lovely too.
We followed with a shared dessert – a lovely light citrus thing with some kind of puff pastry and some kind of icecream that was fizzy.  It was almost like sherbert.  But not.
sticky cumquat tartlet, passionfruit curd, cointreau marshmallow, cardamom parfait – $14
And bleu de basque cheese.
As I said – not a cheap meal – but every mouthful was exquisite.
A special occasion for sure.