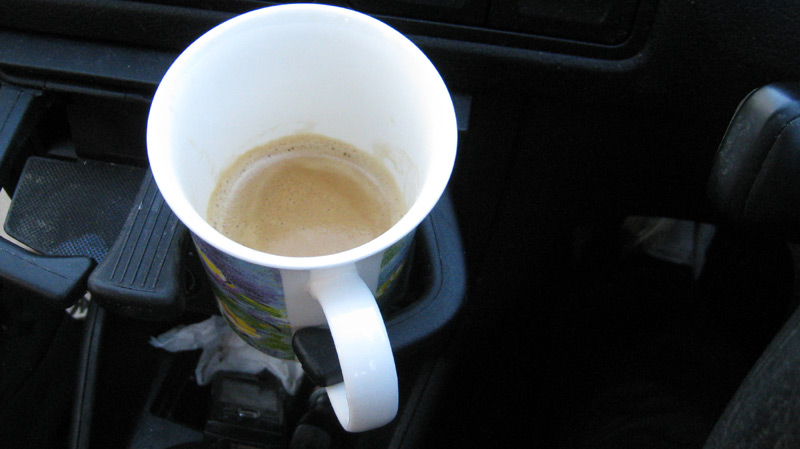 The last thing I do before leaving home every morning is fill my coffee cup for the drive to work.
I love my coffee machine.  If Groover and I ever split up I think custody of the coffee machine might be a contentious issue.
And today I'm back at work.
I'm not unhappy about it. It's going to be 38C today and I get to sit in air-conditioning ALL day.
I'm wearing a dress I made over the Christmas break from material my friend and colleague gave me – she's the one I did sewing lessons with.
It includes several of the features we did in sewing class – pockets, darts, set in sleeves, invisible zip, so I enjoyed putting those lessons into practice.
It's a bit short though. I think I'm going to add a border to the base of it.
Photo will come soon.
It's kind of nice being at work over the Christmas break – a relaxed pace and because everyone is on holidays – no annoying phone calls!
Oh and while I have you – check out these photos of my recent lunch with The Food Pornographer. She takes such delicious photos – mine were rubbish!
Yes of course you have to take photos of food when you're with TFP!