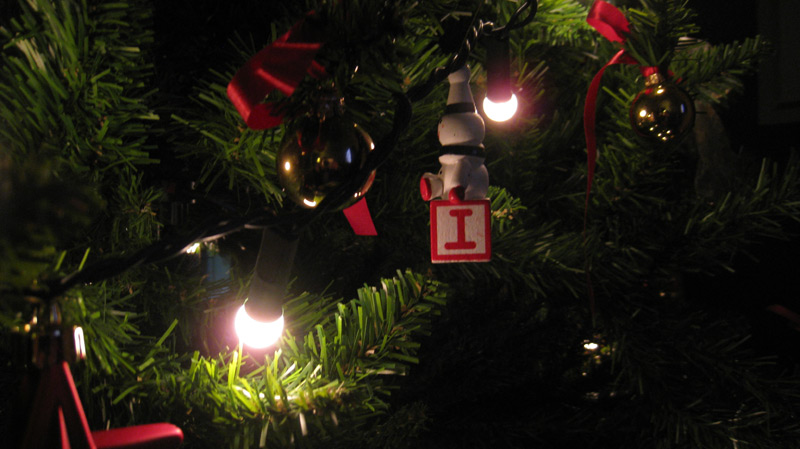 Seems to me you can divide the world into those who like tinsel and those who don't.  At work our office is tinselled to the max.  
It is everywhere.  along the partitions between desks, around whiteboards and pin-up boards, hanging from the ceiling and framing doorways.
So my home has become a tinsel-free zone.
Since Groover bought the plastic monster tree we've had this tradition of every year going out and buying an ornament each for the tree.
We've had everything from neon blue lit-up dolphins to stars that like a chameleon disappear into the tree.
It's a free choice (as long as they don't pick tinsel).
This year we went wooden and bought a set of tiny wooden decorations rather than four big decorations.  I think they look sweet.
So which camp do you fall into – are you tinsel or tinsel free?
White lights or coloured lights?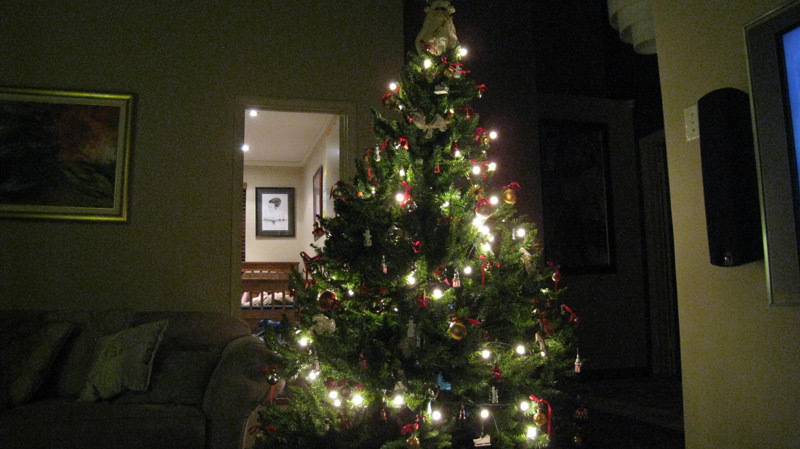 Whatever your preference I wish you a Merry Christmas from downunder where the temperature today will be 26C and fine.
Now… where's that coffee?