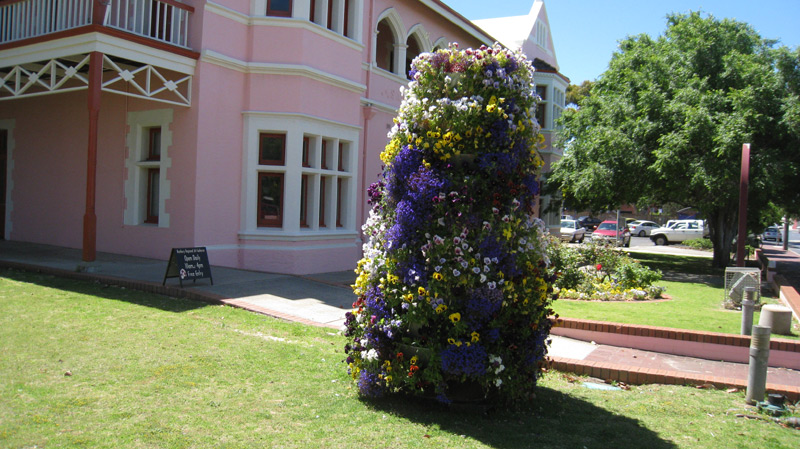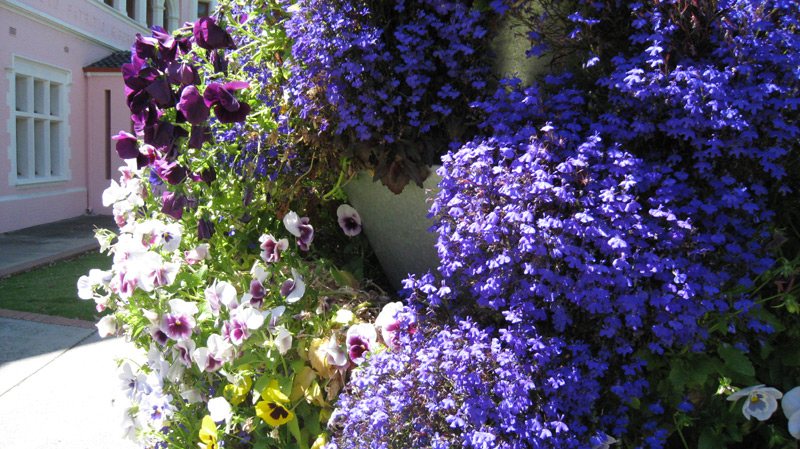 On a recent trip to Bunbury – two hours south of Perth – I spied this floral Christmas tree outside the Bunbury Arts Centre.
It was so lovely and well so not tinselly that I had to photograph it.
Inside is a metal spiral potplant.  Not sure if that makes sense but you can probably work out how the plants stay alive.
Noice!