Warning: Rant ahead.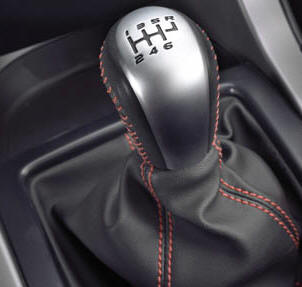 What is it with young people these days?  Do none of them learn to drive properly?
Twice this year so far I've come up against people – both in their early 20s – who can't drive the work car because they don't know how to drive a manual.
When I was a young lass everyone learned manual gear changes.  
In fact, I've never owned anything other than a manual car.
Now I don't know whether manual 4WD's are better than automatic ones – possibly it makes no difference – but that's not the point… 
It's just laziness!
And it's soooo irritating.  
Honestly it's not that hard to learn – my 13-year-old can drive a manual car – and it means that you can drive any car.
It's like never learning to ride a bike when you were young. What's up with that?!  I did in fact meet someone who had to hire an enormous tricycle on Rottnest Island because they couldn't ride a bicycle.  
Yes.  They did look like a big knob.
I'm over it.
Get with the program people and spend the time to learn how to drive manually.  Do us ALL a favour.
Jeez Louise!
And I can tie a proper Windsor knot too, but don't get me started.