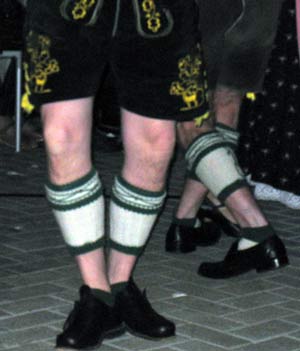 Ironic really that October is chosen for two "festivals" which have exactly polar opposite objectives.
Oktoberfest – that German celebration of beer – which we celebrated last night at the University Club – complete with German dancers and Oom Pa Pa music, sauerkraut and sausages… and what's with the cut up socks?
Ocsober – a new festival of sobriety.  Which I must say I completely forgot about as I sat there last night with my glass of Shiraz.  What?  Not beer?  C'mon you know it is Belgian or nothing for me.
Which will you take part in?