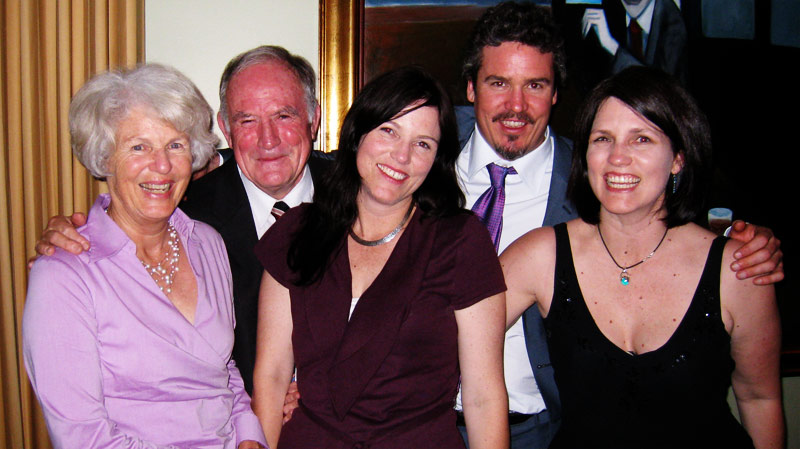 This is my family at the party we had on Saturday night for my Dad (70) and my little sister (40).
Make sure you keep the length, said my sister as we uploaded this photo today, we don't want to look any fatter than necessary.  No worries I thought, that suits me!
Ah.  This website seems to be working again sans multi-level navigation and automatic WordPress upgrade plugins.  Meh who needs them.
A fast loading site is all I want.  Or in fact a loading site.
I'm sitting here on the couch with my sister – over from the US -showing her how to blog on WordPress.  It's very exciting.  The sun is warming our hands and laps as we type away.
Tonight she goes back to the States.
I feel like I've only just had time to say hi and she's gone again.
At the birthday she had us all in tears talking about Dad.  She spoke of someone who could do anything – and that's what he's like.  But that's also what she's like. 
She's told me to stop now… but it's my blog and I will write what I like.  So there!
(you can get me back on your blog if you want.)