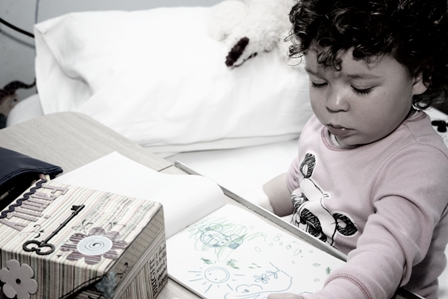 One of my must reads is Three Ring Circus. Tiff writes about her family of 7 kids, including little Ivy who is struggling at the moment.  
Reading her struggles makes me grateful every day for the health for my two.  (touchwood)
The thing is, Ivy needs a particular drug to help her, and approval has been denied.  Her paediatrician is going to plight her case to the drug board and in the meantime a petition has been set up to support his application.  Here's a summary of Ivy's story.
It's really easy to sign on and takes about 4 minutes tops, and that's if you're a really slow typist!
Please.  Sign the petition and lets get Ivy the drug she needs to live a healthy, happy life.  And for Tiff's family to do the same.
Update: Tuesday 9th September. Good news – Ivy is going to get the drug she needs.