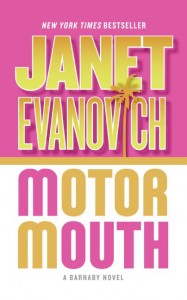 So from Disgrace to Motormouth… well I needed a little light relief, a little escapism.
You know what I'm talking about?
Well that's what I got people! [whoops... watching a little too much So You Think You Can Dance]
It's about a feisty sassy young female mechanic and her NASCAR racing ex-boyfriend and how they get mixed up in Florida gangstas and racing technology. It's bodies wrapped in plastic in unlikely places. It's hijacking trucks. It's danger. It's funny.
This review talks about Carl Hiasson meeting NASCAR and you know what? It does have the feel of a Carl Hiasson novel. The Florida set, the high heels and gloss. The surprising quirky characters that you come across in that state.
I enjoyed it too because of course we've recently travelled between North Carolina and Florida so most of the locations seemed familiar to me.
Look it's a romp, it's fun, it's highly unbelievable plot-wise but the characters are (if slightly caricature-ish) still engaging. Fun.