I was watching Moving Wallpaper on ABC2 tonight. Have you caught that show yet? It is a sit com about the making of a soap – Echo Beach – and it precedes the soap on the schedule so that you watch the making of and then sit back and watch the soap itself.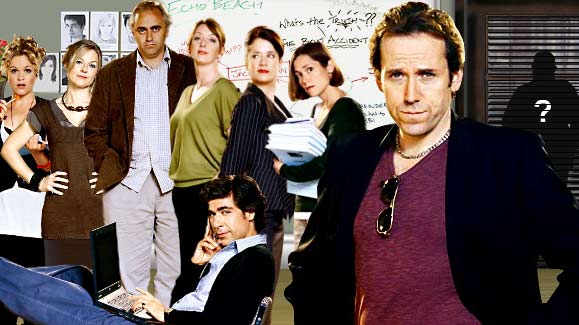 I love it. It's a lot of fun seeing how the plot reflects the lives of the writers and the kooky things that you wouldn't even notice if you just watched the soap but that leap out at you because you know why they were there. It's like you've been let in on the secret. Very funny.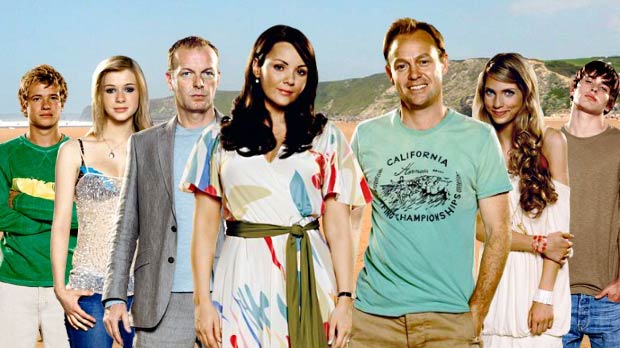 Anyway the reason I brought all that up was that in one scene the Producer – Jonathan Pope – offers one of his staff – Sam – a handkerchief just after he diagnoses her with "soap fever" where the writers live and breathe the soap and lose perspective.
And I thought who uses handkerchiefs these days? I mean who, apart from my dad, actually carries a snotrag round with them?
And how often do you actually find someone to cry into it before you blow your nose?
And what's the etiquette anyway… if someone lends you their hankie and you do end up filling it with mucous – do you give it back?
Or is it de rigeur to wash it first and post it back later?
Perhaps you're supposed to carry around a little plastic bag in order to give it back to them in so they don't get your germs and if that's the case – wouldn't it be easier to just carry tissues?
Yes they get everywhere – and oh what a bugger it is when they are left in your pocket and go through the wash – but IMHO tissues beat handkerchiefs any day.
Am I alone?