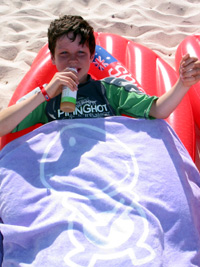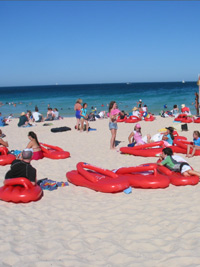 Today we went down to City Beach for the Havaiana Thong Challenge and now we own four giant inflatable thongs – so useful.
It was great fun actually, and the money raised goes to Surf Lifesaving, so that's okay too. And it was NumberOneSon's idea – good one!
It was fun doing something wacky with 267 other mad Aussies on Australia Day. We even sung (badly) the national anthem.
Bring on the lamb chops… and happy Australia Day!